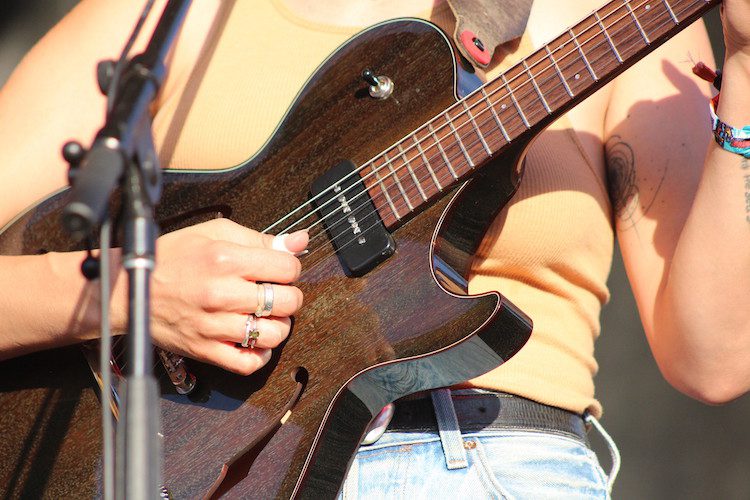 I'm a nostalgic person by nature.   This time of year brings out all the memory triggers – smells, sights, yearly movies, conversations with family. Thinking back on the gifts I've gotten through the years, the most memorable often include music.
As a kid, my cousins and I drew names for gifts.  Our family didn't get together very often since we lived in different parts of the state, so Christmas at my grandmother's house was a big deal. Christmas when I was eight was huge – the gift from my cousin was The Partridge Family Christmas album! Three of my cousins were slightly older than me, so they talked about songs and bands that were not on my elementary school radar. The Partridge Family, however, was on my TV every Friday night and now I had their album! The songs were Christmas standards, sung by David Cassidy, Shirley Jones and studio musicians. Very pedestrian by grown up standards, but that album meant the world to me. It even had a card attached to the front of the cover that was "signed" by the entire Partridge Family. What did I know about mass produced autographs? I nearly wore that record out playing it well beyond the holidays. 
As a teenager, I would often get albums as gifts – Fleetwood Mac's Rumours, Don Henley's Building The Perfect Beast, all the albums by Hall & Oates. Music is so easy to gift and so appreciated. I still have an extensive album collection, even though I have most of the music downloaded, because they bring all the great memories to the fore. Reading liner notes was the best because you would know an entire song and be able to sing along immediately. As I got older, albums gave way to cassettes, then CDs.  
Then came concert tickets!
I cannot hear Bruce Springsteen's "Santa Claus is Coming to Town" without thinking of the first time I heard him sing it – November, 1984. It was also the first time I had seen Bruce live in concert and that song closed the show. Even though everyone in the crowd should have been spent after the four hour show, "Santa Claus is Coming to Town" just re-energized the full house.  There was very defined time line – those events before that show, and those events that occurred after that show. Although I had been to live shows before that, all that came after would be compared to Bruce Springsteen live. It's a high bar, but one that most artists meet in their own way. 
Another special show was taking our family friend to see Barry Manilow. Her name was Mary Louise Weaver and she could not have been a bigger Barry fan. She was speechless, teary-eyed, smiling and singing – mostly simultaneously. She knew all of his music and had the best time. I was so happy to witness her happiness. 
I am now a grown up with grown children, but I still experience the same excitement when I hear a song from any time in my life. Fortunately, all three of my kids have grown up loving music, so my husband and I did something right. We have a great time listening to different genres and attending different shows. I love to sing at the top of my lungs driving in the car, around the house, or at any concert I am attending. Music is a great unifier and sharing music is a gift that we can all give each other.
Now, it's time to fire up the turntable for that Partridge Family album.
___
What's your favorite musical memory? Share with us so we can feel that nostalgia too, over on our Facebook page!