Sometimes we find a song or a video or an album that we want to talk about. Whether it's something we found, something that found us, a premiere, whatever. We will clarify, of course, but this is where you can find those.
**My dad came up with the title of this one. He's a clever man whose wheels got turning when I said an "imperfect fifth" could also be called a "wolf interval" or "wolf fifth."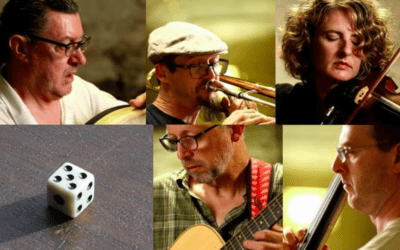 New York-based art rock collective Heroes of Toolik - comprised of Arad Evans (guitar), Jennifer Coates (violin), Moppa Elliott (bass), John Speck (trombone), and Michael Evans (percussion) - has chosen to take the band in a different direction from their previous two...