Sometimes we find a song or a video or an album that we want to talk about. Whether it's something we found, something that found us, a premiere, whatever. We will clarify, of course, but this is where you can find those.
**My dad came up with the title of this one. He's a clever man whose wheels got turning when I said an "imperfect fifth" could also be called a "wolf interval" or "wolf fifth."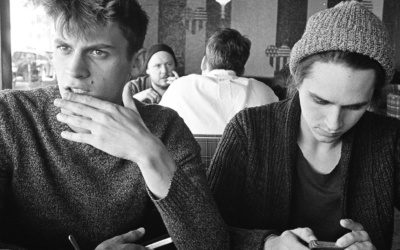 Los Angeles based duo Swimsuit Issue has released the video for their first single "Look Now". Swimsuit Issue consists of Miles Garber and Dave Gagliardi. Garber started off as a model in mens fashion while Gagliardi is in a band called Trash Talk. "Look Now" is about...