Sometimes we find a song or a video or an album that we want to talk about. Whether it's something we found, something that found us, a premiere, whatever. We will clarify, of course, but this is where you can find those.
**My dad came up with the title of this one. He's a clever man whose wheels got turning when I said an "imperfect fifth" could also be called a "wolf interval" or "wolf fifth."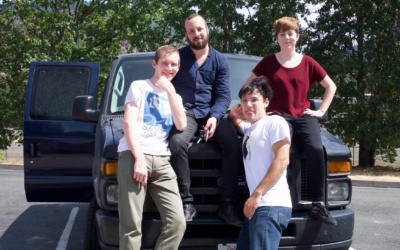 A soft electric riff of a guitar atop steady beats of the drum… It is that awfully calming but lingering aura that really sets this unsettlement within me. A constant motion that desires more. Curling's "URDoM" wraps me in its embrace, and I'm overwhelmed by a torrent...