Wesley Schultz isn't just the co-founder The Lumineers. He is a brilliant performer with the ability to bring songs to life in his own way. He proves this on his debut solo album, Vignettes. It may be shocking to find out that his first full length solo release is actually an album full of covers.
We first get to hear him take on Bruce Springsteen's "My City of Ruins". A more stripped-down version than the original, Schultz brings his acoustic style to the song and makes it feel like his own. His rendition of Coldplay's "Green Eyes" bears some extra resemblance to the original apart from the lyrics, including the acoustic style that, when sung by Schultz, breathes a new life into the song. Perhaps the most breathtaking track is "Mrs. Potters Lullaby", originally by Counting Crows. Complete with a slowed down piano and background violin, it is a far departure from the original. Another piano-heavy track is "Operator (That's Not the Way It Feels)", originally by Jim Croce and featuring a prominent guitar.
A cover album may be a gamble as a debut album, but Wesley Schultz made each track his own every step of the way. By creating a record composed of his greatest musical influences, listeners get an inside look Schultz as not only a musician, but as a person. Schultz says of the purpose of the album:
I was introduced to a lot of music through other artists, listening to their covers and then going backward. So part of this record is the joy of exposing something that you know is beautiful, while trying to make it your own so that they both can stand on their own two feet. It's almost like you're showing people your personal playlist, your inspiration.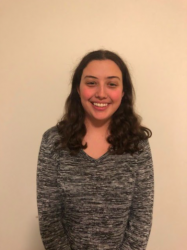 Latest posts by Tiffany Czech
(see all)