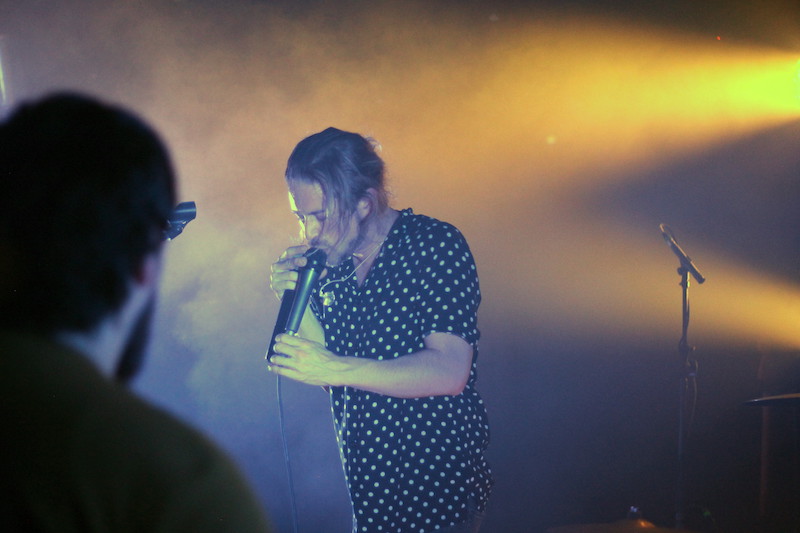 I sometimes think back to how often I made my family listen to the Do You Feel and Hello, Good Friend albums on repeat during my teen years. I was angsty, and it made for good road trip music. And over the years, I've been nostalgic for those albums as The Rocket Summer has continue to release ace albums that inspire human connection on several unique levels. I was so happy to head out and support Bryce Avary during The Rocket Summer's stop in Kansas City to play The Riot Room on October 8th.
I ended the most beautiful autumn evening belting out songs I sang twelve, thirteen years ago. Songs that made me feel like I was invincible, like I had to leave Kansas City to find myself. Like Kansas City had ever been a small town in any way. And here, I found myself singing this song in the same city, the city I have chosen to reside in during my adult years, the city that has brought me so much abundance and revelations about myself. Sure, I spent my time on both coasts, but I value this city. So I might not agree with the exact sentiment of the song, but the sense of adventure it invokes is a tale as old as time.
Between crowd pleasers like "Break It Out", "Hold On", "Do You Feel", "So Much Love", "Tell Me Something Good", and more, Avary sprinkled his newer tracks, all of which boast the same, smart writing, intense percussion, and incredible amounts of emotion. "Morning Light", "Shatter Us", and "Wannalife" brought out some of Avary's most recent art, an album we have been swimming in since August. Bryce Avary's voice is all the instrument you need. Witness that in any number of his songs, his robust vocal ability truly captivating any audience, large or small. But his is some of the most elevated lyrical writing I have ever heard, and he consistently impresses with unique and vibrant instrumentals.
Throughout the extended set — Avary stayed for a proper encore, stretching his performance past the official curfew and reveling in the way the crowd had made him feel that evening — the energy and events that inspired each specific song were so ridiculously palpable. A night like this, surrounded by an intimate crowd in a small venue in the heart of America, that's the kind of night that lives on. His music impacted my life majorly, and I'd be a fool to think I was the only one.
Keep up with The Rocket Summer here.