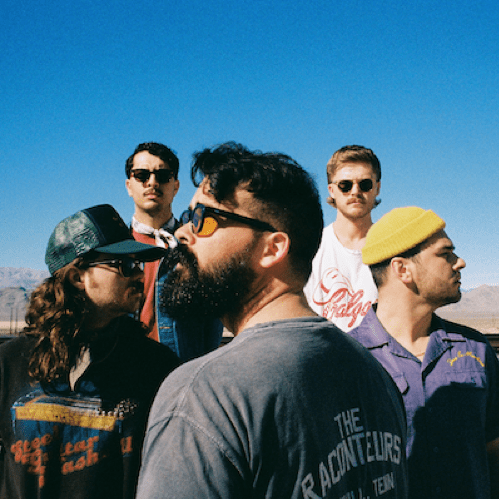 The ever-charming and talented alt-rock outfit Carver Commodore – comprised of guitarist and vocalist Payton Pruitt, guitarist Phillip Blevins, drummer Noah Freeman, and multi-instrumentalist Clayton Christopher – took time out of their schedule to take over our Instagram account during SXSW 2023. We caught up with them post-takeover – and post-fest – to see how it all went down for them. Lead singer and guitarist Payton Pruitt's words below.
an interview with Payton of carver commodore
iF: What was the first song or album that you remember hearing, and does that work of art have any influence on how you approach your music today?
Carver Commodore (CC): One of the first songs I remember hearing is "That Smell" by Lynyrd Skynyrd. I have a core memory of slamming my finger in the door of my dad's El Camino and rushing to the doctor as my finger gushed blood and "That Smell" played over the speakers. I was probably 4 years old. I still love that song, and I'm 100% sure it has crept into my songwriting at some point. The Lynyrd Skynyrd "triple guitar assault" is definitely something we draw from as a band!
iF: Tell us a little bit about what got you started in music, and how this project came to be.
CC: I started playing music around 11 or 12 years old because a friend of mine played guitar and we both got into AC/DC at the same time, so I wanted to play those songs with him. I started singing and writing songs around 15 years old, and a few bands later, Phil (our guitarist) and I started Carver Commodore together after being in a folk rock band together.
iF: What did the road to SXSW look like for you, literally or figuratively?
CC: We've been trying to make it out to SXSW for years. We were booked for a few unofficial shows in 2020, but we all know what happened there. Couldn't get on in '21 or '22, and finally made it in '23. Played a few great shows with our boys in a band called Brother Moses on our way out this year and loved it.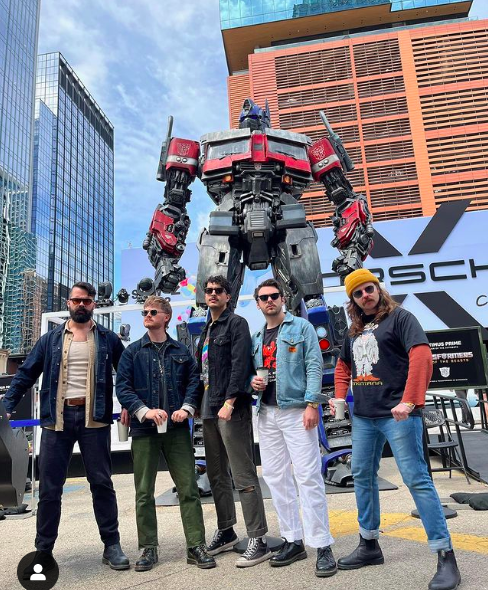 iF: What has the experience been like? I'd love to see it through your eyes, as first-timers!
CC: Honestly, super chaotic when it comes time to play shows! Parking & Load-in kinda sucks, but that's just part of it I guess. We had a few great shows and a few not-so-great, but I'm glad we finally got to experience it. It was a learning experience if nothing else! Would also be nice if SXSW would give artists water!
iF: Best showcase, besides your own?
CC: Hermanos Guiterrez at Stubb's.
iF: What was the most magical thing you found in Austin?
CC: Free parking
iF: What's your absolute favorite word right now, and why?
CC: "Mode." No idea why – everything is just on "__ mode" (ex: "SXSW is on $30 parking mode")
iF: If you had the ability to tell the future, would you like it?
CC: Probably not. Would just give us more to worry about or anticipate!
iF: What's coming up for you next?
CC: We're releasing a new EP called "If Nothing Happens" on August 15th! The first single is out April 11th and it's called "Drown Me in Emotions". Very excited for people to hear these songs.
iF: That's amazing! We can't wait.
CC: CAR-VER COM-MO-DORE! Thanks for letting us be a part of this!
___
Keep up with Carver Commodore here.