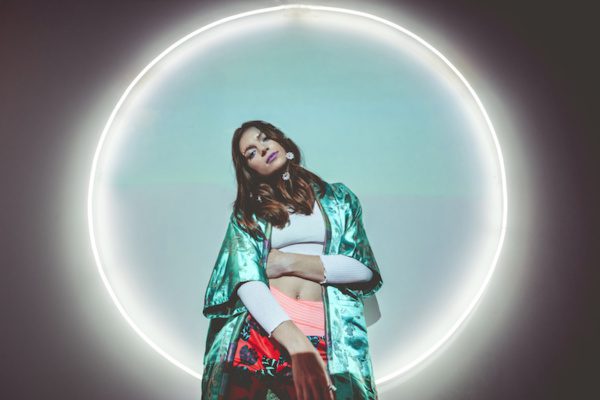 Los Angeles-based singer-songwriter Molly Moore has just released "Tough Love", the first single off her upcoming EP, Third Eye High. Moore has worked both as a part of the duo Cosmos & Creature as well as solo, as well as penning songs for other artists, including Lea Michele. "Tough Love", created as part of her solo project, clearly displays her individuality and unique sound. Filled with tight beats and synthy backing vocals, "Tough Love" packs multidimensional aspects within a few minutes. Anyone who's ever felt that no outsiders understood their relationship will resonate with this song; it's the ultimate significant-other-or- nothing type of song.  
Says Moore of her songs, "Dealing with human emotions isn't always easy but I do think that we innately want to help each other. I want my music to leave people with hope amidst the 'reality' we are faced with." Throughout "Tough Love", Moore's dedication to expressing difficult emotions authentically is evident.
Molly Moore will be dropping her brand new EP, Third Eye High, on May 11th. Until then, check out "Tough Love" for a taste of what is to come.
KEEP UP WITH MOLLY MOORE |
SOUNDCLOUD | FACEBOOK | TWITTER | INSTAGRAM