If you are looking for a dose of unapologetic confidence, Lady Londyn provides that and more with her anthemic new track "All On Me".  The track specifically highlights the empowerment of Black Trans women while also putting a spotlight on the importance of their sexual liberation.  As the iconic anthem that it is, "All On Me" is to be played at full volume, paying no mind to the people in the nearby vicinity.  Lady Londyn's newest release is a celebration of pride and living without regret, letting the world know that there will be no waiting for permission to be happy and free.  
Lady Londyn says of the creation:
The process of making this song was really magical. It all started with a bass line that Blxck Cxsper brought to me one evening and while I was freestyling ideas on it they came up with the beat on the spot. There's something about this song that makes you just feel kick ass and I can't wait to see the girls' reactions to it.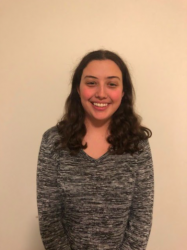 Latest posts by Tiffany Czech
(see all)