The critically acclaimed and Grammy-nominated band, Tank and The Bangas, have just put out their new EP, Friend Goals. Within this release sits the track "To Be Real", a blissful ode to the joy of spending time with the group of people that brings out your favorite side of you. Created with the help of many fellow New Orleans-based artists, it acts as a bit of a narrative of what a typical weekend night out in the city is like. One may also speculate that the chorus feels like a longing for the time being described in the verses. Regardless, "To Be Real" paints the perfect picture of a fulfilling time with people we love.
Frontwoman Tarriona 'Tank' Ball says of the EP as a whole:
There are hair goals, body goals, but Tank and The Bangas are actual friend goals! This special EP is full of some of our favorite artists from New Orleans and around the globe. The fun, creative, energy is put into every track and each one is sure to have you dancing your quarantine blues away. We made this one just for you.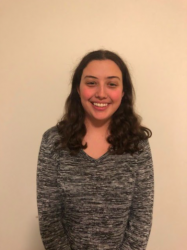 Latest posts by Tiffany Czech
(see all)