Going in to record their latest collection of "existential psychedelic soul music", Saroon had to get the tape ready. This is to say that every head-turning moment of their new album, Our Transparent Future, was recorded to tape. But the method of recording isn't the only unique part of this record. From vocal style to the overall highs and lows that it reaches, Saroon have crafted a unique record.
"Masters of the Road" illustrates this with ease. Here, you are reminded that despite social expectations, we are in charge of so much, yet we miss out because we are trapped in the cycle of doing things the "right" way. Mostly consisting of soft-spoken lyrics and a gentle guitar that speeds up towards the end, it has all the elements of a classic folk song. Immediately following is "Old Fashioned Protest Song", which actually seems to focus on the things we as humans have less control of. Simply put, Saroon call into question those who put money ahead of more important and worthy causes. Seemingly calling attention to current social movements, they make it a point to reject the idea that we should just stand by and let ignorance win. One of the final songs, "Golden Age", is both a reflection on the past and a nod to the present, urging us to think of the current moment as the height of our lives.
Our Transparent Future makes its way to various corners of life, all which come together to form an idea for what the future may look like not only for the world, but for individuals. It remains hopeful while not shying away from the heartbreak and struggles that come with being human.
Principle songwriter Ayal Alves explains: "There's always the element of hope to it, and an acknowledgement that the nature of reality is that there is pain and suffering. The relationship between those two things is a transformational process."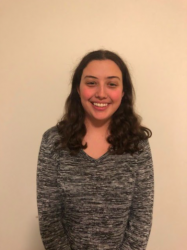 Latest posts by Tiffany Czech
(see all)