Sitting under the starry sky at a songwriting retreat in West Texas, Sarah Sample and her sister began writing "Old Barn Owl".  A feeling of openness came over them, one that can be hard to obtain otherwise in a world filled with such judgment.  For the listener, that same feeling of openness translates well, leaving your speakers and entering your world.  All it takes is a soft guitar and gentle words to feel the very same warmth of the fall Texas air that Sample felt when penning this tune.  When the last note hits, you will indeed forget any feelings of failure and uncertainty, trading it for the feeling that everything is alright.
Sample says of her experience writing the track:
My sister and I sat under a fall moon and wrote the chorus. As we started singing the lines, something cathartic was happening. It was quiet. It was healing. We reflected on what can happen in nature, with no one to judge you and the acceptance that you are worthy just as you are. You never know what kind of song you're going to write, but sometimes when you're in a mystic place you get these kinds of odes to nature.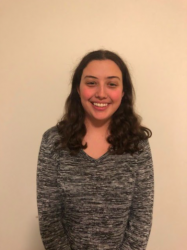 Latest posts by Tiffany Czech
(see all)