When Dwight Twilley wrote and released "I'm on Fire" back in 1975, he probably wasn't expecting it to be covered decades later, complete with a fresh video.  Well, maybe he was!  Who's to say?  Either way, the cover, featuring vocals from Sarah Frick for Back to Paradise: A Tulsa Tribute to Okie Music, is stunning, and the video is a perfect visual that beautifully highlights the rock n' roll essence of the track. 
The video itself is a bit like a montage, with some shots showing Frick trying on different outfits before cutting to a scene of her rocking out, drink in hand.  Of course, we also get to see Frick prancing around in the quiet nightlife, still being the rock star she knows she is.  Not only do we get to see the fun nature of the track played out visually, we also get to watch an empowered badass female take on the night in true "empowered woman" fashion.  I can't think of a better way to pay tribute to Twilley and the music of Oklahoma.
The album is available now.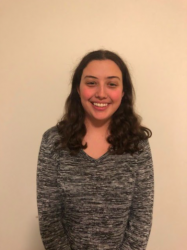 Latest posts by Tiffany Czech
(see all)