When the world went into lockdown back in March, Pauline Andrès found herself isolating in a friend's recording studio.  This is where she began and finished work on her newest release, "Til the End of the World", from her upcoming EP "Tornado Season", which is due out this Winter.
While Andrès started writing the song on an acoustic guitar, the final product is dominated by the sounds of 80s synth-pop.  A step towards electronic music that seems effortless, it is hard to believe that she hasn't always made music like this.  The track is appropriate for the current state of the world, too.  Passionately, Andrès sings about wanting to love someone despite the fact that the world seems to be ending.  There is a feeling of urgency in her voice as she sings about being unsure of whether loving someone is a necessity during such trying times.  This is amplified by the sounds of sirens crying in the background.  Some may see this as a pessimistic point of view, but in many ways, it creatively highlights the reality the world is living in.  Andrès says:
I never thought the world was ending. I know a world is ending, which is the very definition of an apocalypse. That process started years ago. It's gonna take a few more but we are obviously in the middle of it. I don't know how exactly this will continue to manifest. But I've decided to be cool with it, to keep making art, and believing in the absolute, almost absurd power of love and music.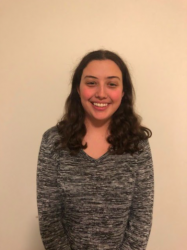 Latest posts by Tiffany Czech
(see all)