If you have been sitting around looking for the perfect way to entertain yourself as a cure for your boredom, it is perhaps most appropriate to turn to Antidote to Being Bored, Oscar Lang's folk-rock experiment.  Lang promises a high-volume experience with his newest release, starting with the EP's title track all the way down to the final track, "Something Has Changed", and every track in between.  The entire track list is a blesses us with piercing electric guitars and bewitching melodies, perfect for both your winter run around the block or your quiet fireside music listening sessions.  What makes this release stand out is the ability of every song to fit different moods and still be a fantastic choice.  
Lang says of the EP:
I wrote Antidote to Being Bored to be an absolute blow-the-roof-off-the-stadium rock banger and I think it lives up to that. I wanted to get a little darker with this EP, while continuing the sound of the previous one. I feel like I really found a style of music that I love and am just excited to play. So, this release was all about developing that sound further.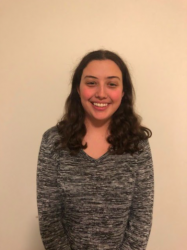 Latest posts by Tiffany Czech
(see all)