In his new song "Redemption", Nathaniel Rateliff sings of wanting to escape the ghosts of his past that continue to haunt him. You would be forgiven for thinking that he was actually writing the song about his own life instead of an upcoming movie. The track, which was written for the Apple Original Film, Palmer, takes the listener on an emotional journey, one that is the perfect look into the trials and tribulations of the film's main character. The movie is a story about trying to live a normal and trouble-free life amidst feeling like everyone around you is working to tear you down, and Rateliff's yearnful track highlights this perfectly. After watching the recently released trailer, it is clear to see that Rateliff managed to successfully put himself into the shoes of the main character in order to create a compelling addition to an already gripping story.
Rateliff says of how he became motivated to write the track:
When I was first asked to write a song for Palmer I was told what the film was about and where the song was going to be used. The melody and the opening line came to me immediately. But it wasn't until I had a conversation with Justin [Timberlake] that helped me to put the song together. He said the film was about redemption. I saw that in the characters and did my best to add to the scene in the film.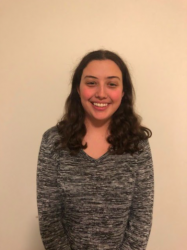 Latest posts by Tiffany Czech
(see all)