As the holidays approach and the pandemic rages on, the feeling of missing things from the past are likely to increase. This is where Meredith Shock's nostalgic new tune "Maybe This Isn't Home" comes into play. The track takes us to Shock's childhood home that she is returning to after starting to build her more grown-up life in Nashville. In a beautiful display of lyricism, Shock adds a personal touch to the song, describing in detail the different things that make her childhood home feel safe and normal. This makes for a more emotional experience on the part of not only the listener, but the singer as well. When all is said and done, it is easy to notice that the song has successful echoes of moving on and growing up while also highlighting the appreciation she has for the home that built her.
Shock says of the track:
I think a lot of people can relate to this song, especially young adults, who have left towns that they spent most of their life in and are beginning to build homes somewhere else. Although it could be considered a sad song, I also want it to be uplifting or hopeful– there's something to be said about realizing that you are more than just a place you grew up in and have known your whole life.
Keep up with the artist at MeredithShock.com.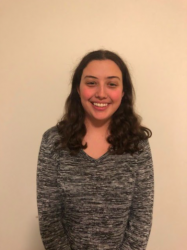 Latest posts by Tiffany Czech
(see all)