At just the time when we are in need of as much cheer as we can get, Indiana-born and LA-based indie rock artist Jeremy Buck has bestowed upon us the uplifting and empowering single, "Don't Look Down". Inspired by how one may feel while walking on a tightrope and riddled with fear, the track sends the message that even though a lot of things really suck, everything will be okay if you just focus on the good things life has to offer.
The catchy chorus is sure to satisfy any pop music fan's quest for a new sing-along jam, and it will likely remain in your head for an extended stay after an initial listen. Buck's powerful vocals carry the verses, which provide a perfect sprinkle of rock n'roll.
Buck shares of the need to write a song like this:
With all of the negative energy and the constant threat of imminent doom that is being spoon-fed to use through the media, I felt a huge creative urge to share my concerns and frustrations but in a way that will hopefully spread positivity.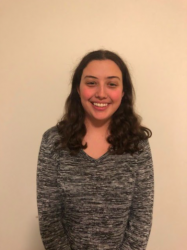 Latest posts by Tiffany Czech
(see all)