Rainy car rides in the fall could use more songs like Irene Skylakaki's "Sutherland Avenue". Complete with emotional lyrics and a gentle sway-like melody, it makes you want to embark on a journey of self-discovery of sorts, searching for all the answers as to how you ended up here. Maybe by the end, you will find what you are looking for, as suggested by how the track accelerates into a completely new world after the two-minute mark. It is a story of perplexity, maybe even frustration, about something you love ending and feeling like you have no understanding of how it happened. In her search for her own moment of clarity, she actually provides us with clarity as we are able to work to fully understand not her emotions that inspired the song, but our own emotions that become comprehensible after listening to it.
Irene says of her hope for the track:
I would prefer it if anyone who listens to 'Sutherland Avenue' connects with it through their own experiences. The lyrics to the song are quite self-explanatory and raw and after various tries, I insisted on keeping them as they are unsophisticated and honest.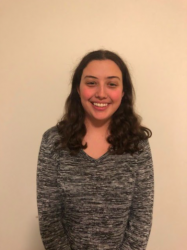 Latest posts by Tiffany Czech
(see all)