Foo Fighters have given us a first glance into their upcoming album, Medicine at Midnight, with "Shame Shame", a foggy tune that brilliantly addresses the feelings of emptiness and the racing mind.  The thought-provoking lyrics provide you with some level of ambiguity while staying in line with some general theme. 
The track features all of the best that modern rock music has to offer.  Equipped with a fiery guitar riff and hard percussion, it is no wonder the band are put on a pedestal of current rockers.  The slow, gentle progression of the verses work as the perfect introduction to the song and the new era that fans are entering.  That being said, the most defining moment comes during the pre-chorus.  With just a simple recitation of the title, Foo Fighters prove that simplicity can go a long way. 
The best thing about the band is that they don't actually need to live in a past generation of rock n' roll to be great.  While the melody of the chorus is reminiscent of some timeless rock hits, sonically and lyrically, they are fully taking advantage of what modern music has to offer to perfect their craft.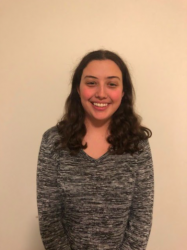 Latest posts by Tiffany Czech
(see all)