Fierce electronica artist Eivør has released "Only Love" from her new album Segl, which also happens to be accompanied by a stunning visual. Featuring vocals from Ásgeir, "Only Love" is a mystical and entrancing track about how powerful it is to be in the gravitational pull of love. The song's illustrative lyrics paint a vivid picture of what it looks like to be so deep and in love. It is full of clarity in that the feeling of love is really the only thing that can make you feel both so fragile and so powerful at the same time. The electrifying sonics and strong melodies pull you right into the intensity of not only love, but the track itself. "Only Love" is the perfect combination of haunting production and intriguing lyrics made to enthrall every listener.
Eivør says of the process of creating the track:
I wrote the lyrics with David Hopkins and when this song was written I thought about "love" and all the things it makes us do. I will never get tired of writing about this subject. It's the most complex and yet the most basic of all things. It has so many shapes and shades and on this life journey it takes us through the whole palette of emotions. It's both strong and fragile at once. It breaks us and makes us whole.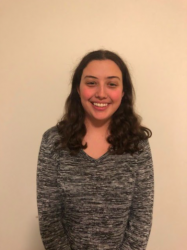 Latest posts by Tiffany Czech
(see all)