Back in 2017, Algiers released "Cleveland", in which lead singer Franklin James Fisher takes an opportunity to list the names of black people who were either killed by police or who had suspicious circumstances surrounding their death. Now, they have released a new, reimagined version titled "Cleveland 20/20". Much like the earlier version of the song, it includes the names of black people killed by police violence, adding 232 names of victims that have been murdered since the original release. It begins with intense music, made this way by rattling percussion and a pulsating base. Fisher uses these moments to describe the violence exacted upon black people by police officers, creating a very poignant message. While it calls back to the uprisings of June, it makes the clear message that police violence against black people is no new issue.
The full reimagined version of this song lasts about an hour, making it not just a song, but an experience.  It's an experience that seeks to do more than just remember those who have been murdered, but also call attention to a real problem of injustice that, despite what some may think, has not gone away.
The band will once again take over Adult Swim's Instagram account on Tuesday, November 10th at 2pm ET.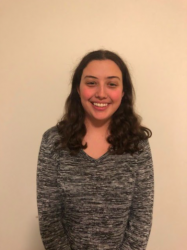 Latest posts by Tiffany Czech
(see all)