Sitting in his third-grade math class, Mike Richards, aka A Note Two Self, realized that he would much rather join the kids who were playing music.  That is exactly what he did.  Fast forward to the present and A Note Two Self is releasing a new track called "Love Drunk".  What starts off as a simple guitar-heavy track quickly turns to a big band, acoustic production, complete with pumping percussion and electric riffs.  The story is that of somebody who is willing to give their entire self to the person they have fallen for, and it almost resembles a worship song, one you would hear in the grandest of cathedrals.  Perhaps this is because the track is essentially that feeling of worshiping and wanting to shower your person with love.  "Love Drunk" takes you to one of the happiest places a song can go.
A Note Two Self explains:
"Love Drunk" was inspired by that feeling of unconditional love and being so enamored that you're super caught up in the moment.  No matter what happens through the good times, the bad times, when you're in the middle of the whirlwind you've got an anchor keeping you grounded.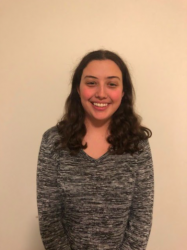 Latest posts by Tiffany Czech
(see all)