The electric guitar starts the song "Firecracker Man" by Thorslund with feelings of anticipation about what sounds, harmonies, and lyrics will be electrified. The pulsing sounds of the drums speed up the tempo with their steady beats and sudden rapid beats in between. 
Our protagonist has kept his energetic and fun spirit hidden but now he is ready to take his dancing shoes out of his pocket. With these, he is a charming man who is confident to show everyone his expressive personality. The dance is a form of expression. The shoes are a metaphor for him taking the dancing steps to express himself to people he meets. Thus, he is no longer waiting to be a firecracker man; a man who charms people with his personality and makes everyone he sees smile. He now is going to be a firecracker man! 
He is tired of pretending to not be the spotlight of the dance floor as in the past, he dominated the dance floor. Once he stopped dancing, he lost his self-confidence to reveal his charming personality. He felt ordinary because he lost his will to dance, which made him feel extraordinary and unique, as implied by the description of his dancing as "funky." 
He associates wealth with his charming personality. He always imagined that his charming personality and superior dancing skills would make him wealthy. As he continued toward his goals, he kept losing his confidence. But now a surge of energy is careening through him to dance his way to wealth and the recognition he craves from everyone he meets. 
He not only wants to uplift himself, but he also yearns to uplift the people he meets who will be supportive of him. He will teach them to dance so well, that their incredible, funky dance moves will not be an illusion, but a reality!
The video itself is an edgy, fun display of Thorslund's live performance chops. Check it out below!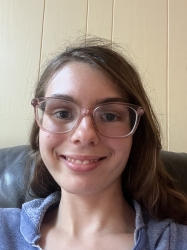 Latest posts by Rachael Weiser
(see all)