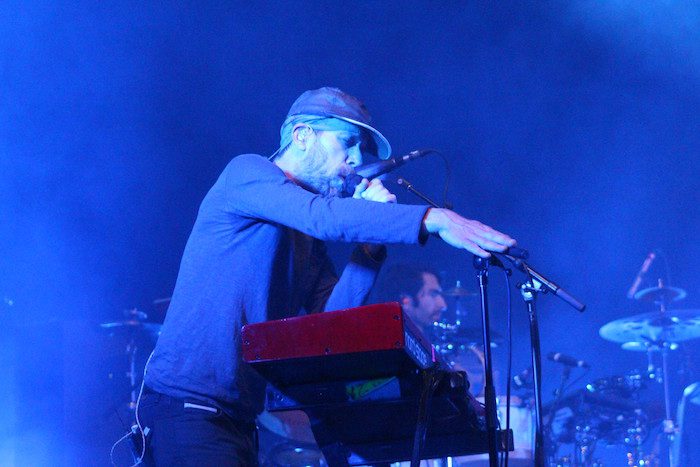 On the night of Friday May 7th, Modest Mouse kicked off the summer season at Starlight Theatre in Kansas City, MO with a visually stimulating – and otherwise utterly incredible – performance. Although the crowd was a bit riled up by the time they took the stage, slightly later than was expected – the sound was still being tweaked early in the performance -, which simply built up the excitement for the performance even more. As soon as the band started to assemble on stage, the crowd stood up and lost their minds, and rightfully so.
Bathed in vibrant lighting and smoke, the band was wildly entertaining through a large catalogue of their music, rendering the breezy, warm evening the perfect beginning to summer. A venue that sees a lot of polite, seated crowds was able to experience an energy unlike any I've seen in a while, the majority of concert-goers going wild with each new song that played. "King Rat", "Float On", "Shit In Your Cut", "Tiny Cities Made of Ashes", the list goes on. It was a night made for memories, enhanced by the alt rock we've come to know and love since Modest Mouse's conception in 1993.
If you're looking for a fun upcoming event, check out the band at Sasquatch! Music Festival Memorial Day Weekend in Quincy, WA. Keep up with Modest Mouse here.