On Dec 7th Hardworker of Durham, NC took the stage at Rockwood Music Hall in the Lower East Side of Manhattan, New York. The band has a sound that is deeply rooted in American folk but breaks out and finds its home in todays indie singer/songwriter pool of talent. Lead singer and guitarist Sus Long lead the band through a set of songs off their latest release Go Alone as well as a few tracks from albums past.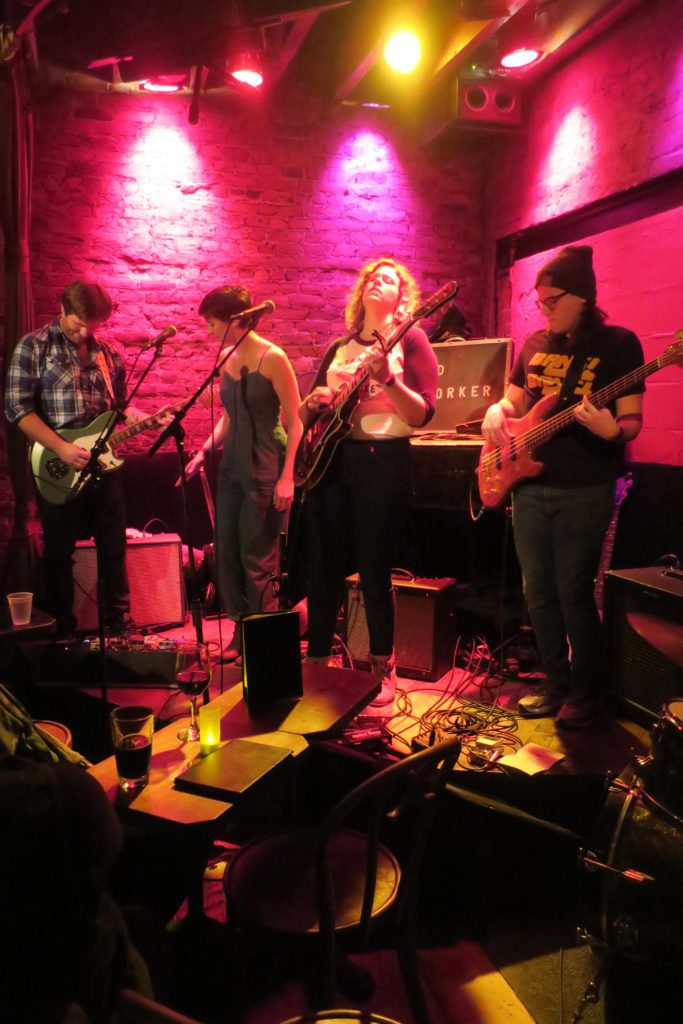 By the second song they had to crowds undivided by playing the folk rock turned garage rock anthem "Look More Like A Girl". The vocal harmonies divided between Long and Alex Treyz on "Lazarus" really filled the room with a Gospel vibe. Mid set the track "Kate" brought the energy with sharp guitars from Daniel Nowell and a distorted four string banjo played by Mike Connor. Wrapping up the already heartfelt show with all out folk song "Kansas City" we were left knowing the band can channel the North Carolinian roots. Elizabeth Cotton would have even probably approved of the bands ode to home.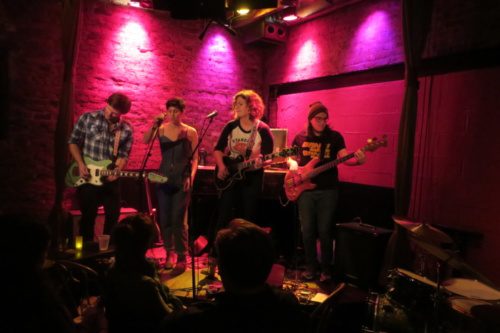 Hardworker fits into and breaks out of the folk rock mold and they put on a great show in the meantime. Keep up with them here.

Latest posts by Ron Boling
(see all)