Deathbeat owned the stage and the crowds attention last night at Pianos. The band hails from Melbourne Australia, they played with power and enthusiasm despite the foreign arctic blast engulfing the city for much of their time here. They kicked off with "Dust The Book" a song which hinges on a hypnotic rhythm from drummer Steve Tyssen. The drum trance coupled with the hazy but precise guitar from Julian Schweitzer foreshadowed the rest of the set. Track after track the duo powered through with distorted guitar and booming percussion.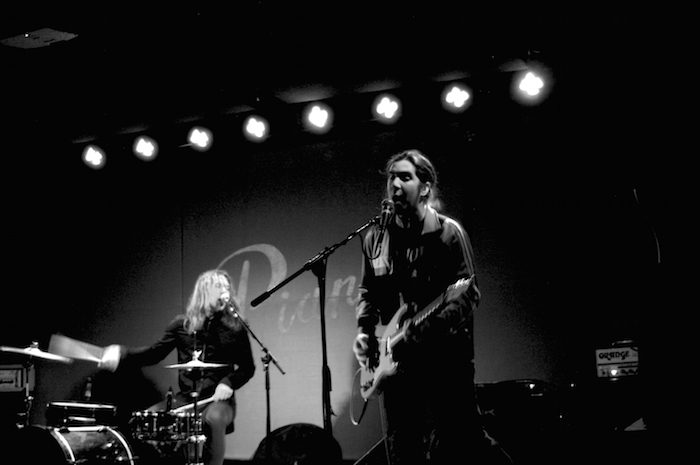 The fourth track in "Vibe Police" seemed like a tongue in cheek statement about youth and authority. Julian's presentation of lyrics let the listener know to swallow with a grain of salt. The group next played "Heartbreaks". This track is reminiscent of "Sabotage" era Beastie Boys. "Heartbreaks" has an accompanying video you can watch with the link below.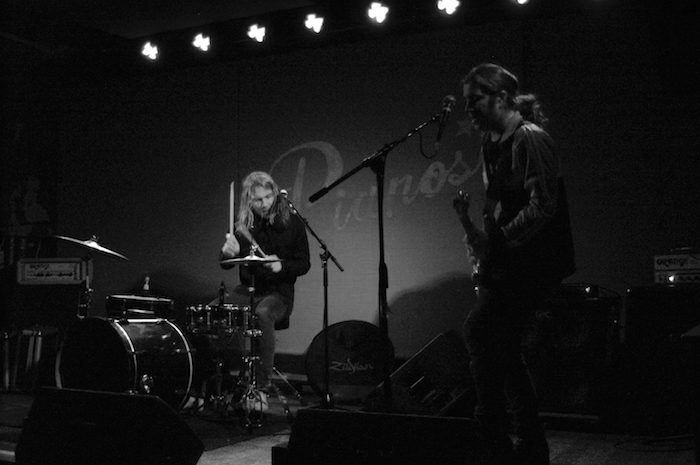 The band finished the set with "ZAP 5". The song has giant Tom Morello – esque guitars that provided emotional closure on a carefully placed and muscular set list. The band will head back home to Australia next week you can keep up with them on social media via the links below.