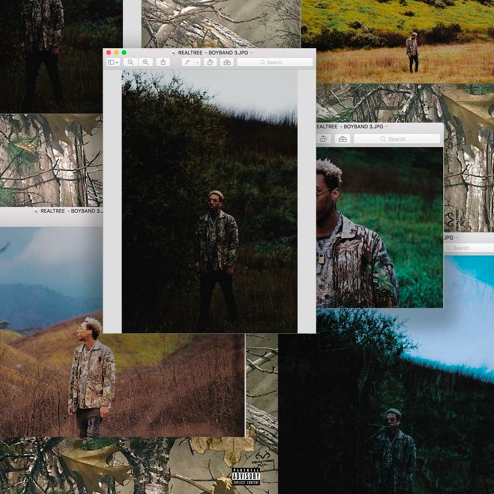 Grammy-nominated producer boyband releases newest single "realtree". This track follows the previously released track "death note" featuring Billy Martin of Good Charlotte. Both of the new tracks are a part of his genre-bending catalog of music.
"realtree" captures that moment you realize someone's true colors, accepting that, and finding yourself at a place where you need to remove them from your life. When talking about the track boyband says, "The verse is me attempting to move on in a more positive manner, having fun and flexing a bit rather than sulking over this girl." boyband recognizes there are two sides to a breakup, moving on and hurting. With the lyric "all this realtree on can't hide my feelings" is him saying that even when coping with the breakup he is still hurting from it.
boyband blurs the lines between genres, combining pumped-up beats with adrenaline-charged riffs and a precise ear, making him a sought out producer and a stand out artist.
Noted for his work on Grammy-nominated artist Lil Nas X 7's track "Kick It" and his association with hot producers and other artists like Young Thug, boyband has established himself as an outstanding producer in Los Angeles.