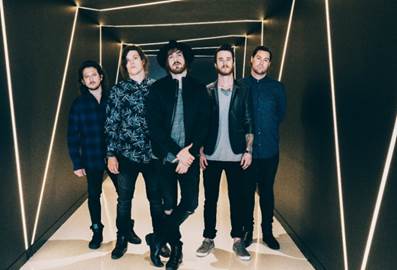 After forming together at a high school party, alternative pop band The Unlikely Candidates went on to release three Eps and have since spent countless hours on the road in order to chase after a dream that started so many years ago. While on the road, they had several opportunities to work along-side some of the most well-known names and faces in the industry from Sublime With Rome to Fallout Boy.
Most recently, however, they have released a new lyric video for their single "Oh My Dear Lord," and are featured on the Dirty Heads' new song titled, "Celebrate," which is currently in the Top 25 at Alternative Radio. Clearly, the five members of this band have been hard at work to get their name recognized in the general music community. Clearly, their hard work is paying off in their widespread popularity. This new release has over 17 million combined streams-a number that is sure to continue to climb in the future. One of the most recognizable attributes of this band's music is their ability to add a certain "grit," to their pop overtones which allows for a larger fan demographic.
Keep up with the band here.