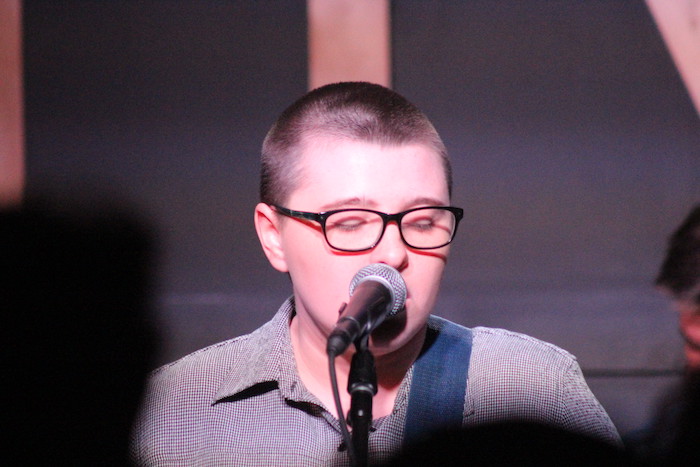 These days, it can be difficult to determine one songstress from another, let alone save a track and keep the name of its creator in your music library. This time of year, everyone is posting their "Best of" lists for 2018. We aren't doing a super deep dive. We've just chosen 7 of our favorite female vocalists that have really ignited our hearts in the last year or so – one we found as recently as a couple of weeks ago! – and we're all about sharing! Check out some of our favorite non-male performers below, and then maybe go make an entire WHO RUN THE WORLD? playlist featuring each and every one of these powerhouses!
Billie Eilish wasn't someone we saw coming. Having jammed out to a couple of her songs, Bonnaroo 2018 brought her to the stage in front of us for the first time. A look of vulnerability in her eyes, she gave that crowd more than what she had that day, throwing her body into her stage presence and really working the stage so that everyone felt like they were a part of it. Each new release brings with it an extended feeling of empowerment, and we're keen on what's to come for this incredibly talented young musician. (See video at the end of this piece: she is one of Tan France's favorites!)
Lucy Dacus' voice is tranquil, delicate, and perfectly matched to her bittersweet, relatable lyrics. We've fallen in love with her as gently as her music progression over the years. We're super pleased with her new supergroup boygenius (see: Julien Baker below), if not only because it gives us an additional reason to see her live more often. All the heart eyes going into 2019 on this lady!
Ness Heads is a Chicago-based artist who sings a soulful mixture of R&B and hip hop, with a bit of a pop flare. Her single "Flip Em" threw us for a loop during the summer of 2018, and we're keeping that energy going through the next month as we hustle through our last minute year-end "to do" lists.
The world's lead producer of sad music, Julien Baker stole our hearts a few years ago, but her stage presence and the incredible way she interacts with her fans is something of note. We were lucky enough to have seen her both locally and at 2018's last ever Sasquatch Music Festival, and were floored on a number of occasions by her prowess. Check her out with new supergroup boygenius!
It was 2016 when we first had the unique pleasure of photographing Bishop Briggs, as she prepped for an evening performing at the Midland in Kansas City. Flash forward 2 years and we've seen her a number of additional times, photographed her once more (see above photo, SXSW 2017), and have continued to follow each and every impassioned song that she releases as she's toured the country multiple times, played every festival known to mankind, and as her music has been placed in both television and film. Her energy is unlike any other when she steps on stage, and her compassion is limitless. (See: her recent haircut) Plus, she was just featured on JVN's podcast, so she's definitely "having a moment!"
Mess lead singer Allison Gliesman is a kind, hilarious, and obscenely generous human soul. We're fortunate to know them as a friend, but their music stunned us even before we met them face to face. Flash forward to witnessing those powerhouse vocals one night at The Rino in KC and our world was changed forever. If you haven't yet blasted a Mess song at full volume in your car, now is the time. Keep your eyes peeled for this one.
I was at Sasquatch Music Festival photographing a female-led band at one stage, when the music from another stage flooded my ears. Like a siren call, I followed it, toting my boyfriend like a rag doll. This. Woman. Has. Chops. Tash Sultana. After three songs, I turned and said, "She can do it all. Seriously. What can't she do?" As if she could hear me, she got out a pan flute within 30 seconds… and started to beat box with it.
If you aren't in love just with that statement, then I don't know who you are. Insane. That's the only word to describe it.
BONUS – While our other listing pieces will include just 7 representatives, we may have gone overboard BECAUSE WE ARE SO FLOORED BY SO MANY RAD NON-MALE VOCALISTS. So check out our list add-on below, and revel in the glory of 8 incredible humans!
If you ask Antoni from Queer Eye about his favorite artist (like I did!), he's got a substantial amount to say about Maggie Rogers. And we don't disagree. Her voice is absolutely captivating, the lyrics she weaves are catchy, touching, and the instrumentals always have "#1 single" written all over them. We are smitten.