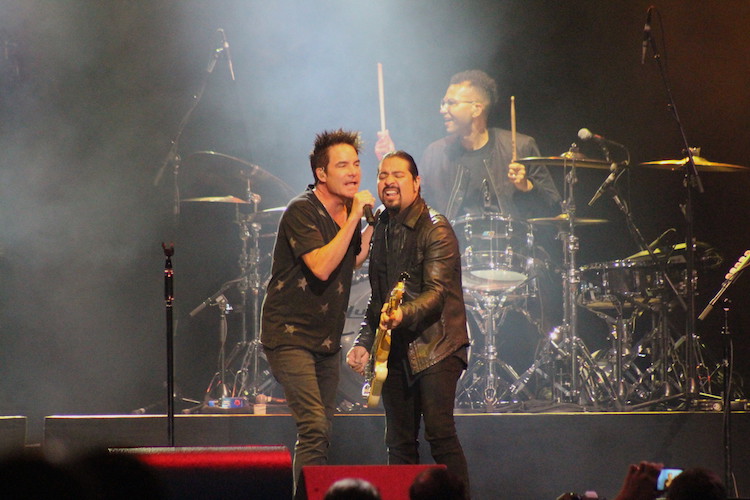 Train stopped through Kansas City a couple of weeks ago, and we got the pleasure of enjoying their set as they opened for the illustrious Hall & Oates at Sprint Center. The band made a point to hit all the high notes, working their way through hits like "Drops of Jupiter", "Hey, Soul Sister", "Drive By",  "50 Ways to Say Goodbye", "Meet Virginia", and many more. Though on previous tours, the band has married couples on stage during "Marry Me", we were happy to see there weren't any shenanigans around that this time around.
Though we did witness at least one proposal during that song.
Between songs, Pat Monahan regaled the crowd with selfies, yoga poses, and more. Ever the ladies man, we didn't stop hearing about his performance for the remainder of the night. And we totally get the hype.