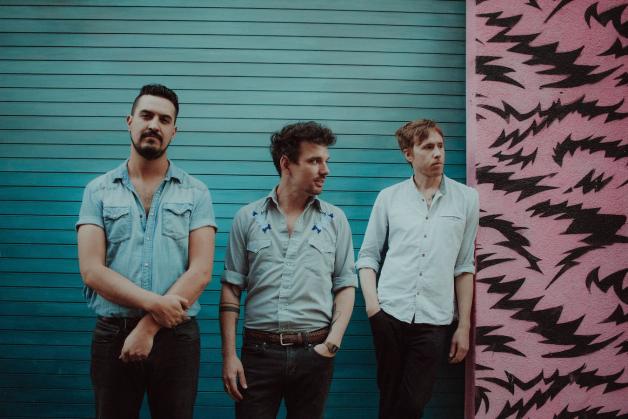 Have you ever been through a breakup, riddled with fresh feelings and not wanting the relationship to end, necessarily? Ambient indie trio Lydia – comprised of Leighton Antelman, Matt Keller, and Shawn Strader – and rock 'n' roll musician Lauren Ruth Ward have teamed up to create a soundscape filled with both parties' tumultuous thoughts from a last night together. Is it the right thing to do? Are the emotions raw enough to make you want to keep that person with you? Was it all bad?
Relationships are complicated, and Lydia and Lauren Ruth Ward address that fact in a seemingly upbeat, but equally tortured, single filled with hope and anticipation for the future. It will be available on Lydia's upcoming album Liquor.
Liquor will be available July 13th. Keep up with Lydia here.