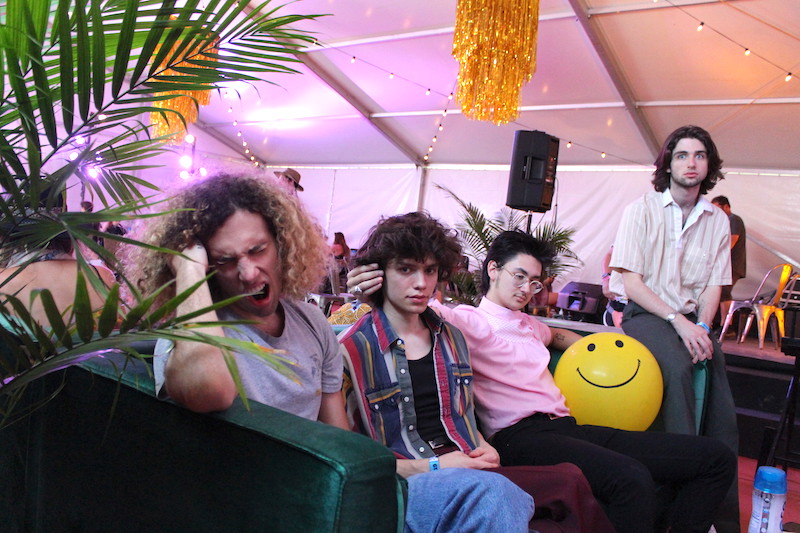 Saturday afternoon. Your phone has rarely been touched since your time on the farm began. It's sweltering, and it's just past 2pm on Saturday, which means there is still plenty of daylight left to mess something up. It's a series of texts and a missed call by bands you're scheduled to photograph soon. They're both finished with previous engagements early, and both ready to take some quick photos.
Liily — an intriguing Los Angeles-based alternative quartet comprised of Maxx Morando – (drums), Sam De La Torre (guitar), Charlie Anastasis (bass), Dylan Nash (vocals) — has found one of the coolest areas on the farm, both in temperature and in vibe. It made it easy for us to round out some incredibly cool, relaxed photos.
Keep up with Liily here.