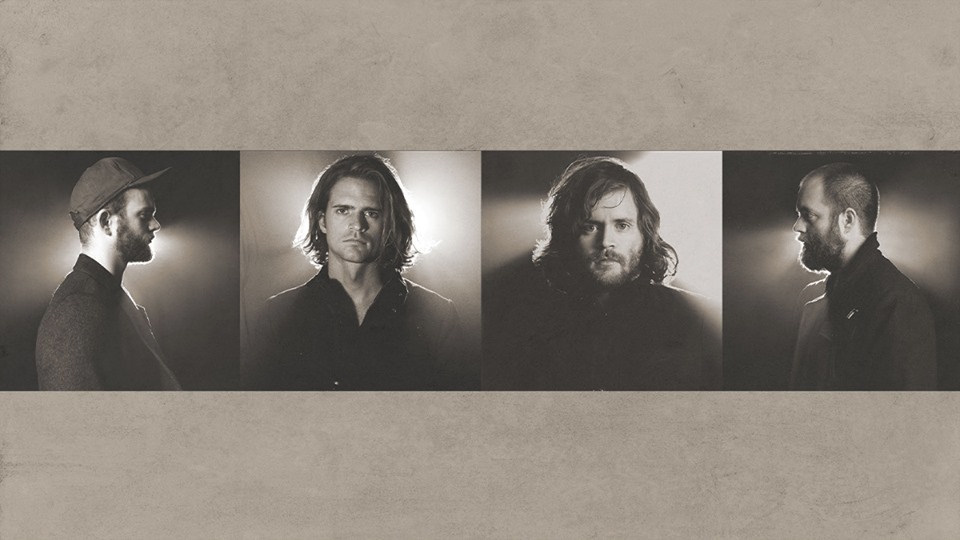 If you haven't experienced KONGOS live yet, it's really high time you should. The South African quartet — comprised of brothersJohnny Kongos, Jesse Kongos, Dylan Kongos, and Daniel Kongos — boasts incredible vocal harmonies and layered, striking instrumentals (hello, accordion!). Their captivating stage presence is no surprise, as their musician father must have had quite the influence on them. Just a few days after spending time in the studio with Hanson in Oklahoma, the brothers performed compellingly to an audience in Kansas City, MO. Nothing could have been more beautiful than the full moon on October 13th, shining brightly over this collective crooning to the patio stage at Riot Room.
Through every track, there was a sense of belief in the story that was being told. At times the vocals were raspy and rough, while at others there was a smoothness you almost didn't expect from this handsome group of men. Regardless of its delivery, each song felt so effortlessly inspiring. For example, during the more tropical-infused track "I Am Not Me", the audience sang at the sky, as though every individual was having the same existential realization at the exact same time. It was such an intensely beautiful moment, illuminated by the red stage lights, that by the time we got to crowd favorite "Come With Me Now", I felt like most of the audience had become family. Litter percussive tracks like "Birds Do It" and "I'm Only Joking", and you're in for a night of blissful camaraderie with strangers, no matter your surroundings.
What was perhaps most notable was the friendliness with which the group welcomed the crowd and shared anecdotes to introduce their songs. I'm not certain what it was, but a sense of magic surrounded this performance that I wasn't altogether expecting. Charming, incredible musicians with a lot of love and fire for their work. And simplified, that's the experience KONGOS creates.
Keep up with KONGOS here.