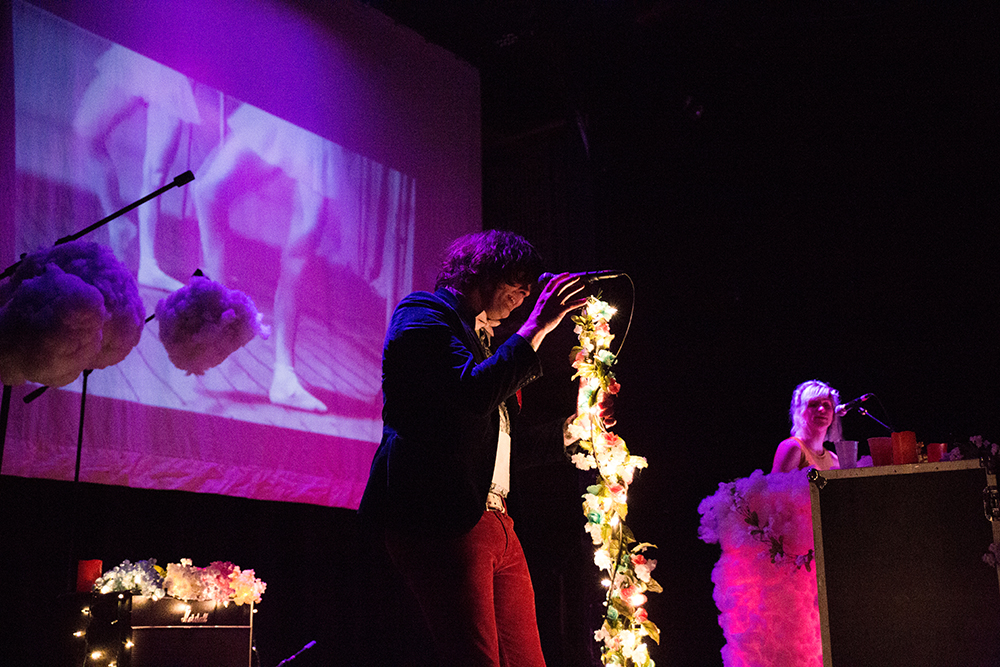 Frontman James Alex of Beach Slang brought his stripped-down project, Quiet Slang, to Brooklyn's Rough Trade on July 9th.
It was a rainy Monday evening, and the show had been rescheduled from a prior date. Given those conditions, Alex was unsure, as he relayed to the audience between songs, how many people would show up. However, those concerns proved to be unfounded as the room was filled with fans hanging on every word.
Unlike Beach Slang shows, which are loud, clamorous, and brash, Quiet Slang is another entity entirely. As heard on Everything Matters But No One Is Listening, Quiet Slang's debut LP, Alex has taken his work with Beach Slang and reimagined it, doing away with its thrashing, thunderous elements. Instead, Alex takes a sparse, orchestral approach: cello and piano, paired with his gritty vocals, give these formerly driving punk songs space to breathe, resurrecting them with new, balladic life.
This was reflected decoratively, as well. The stage set its own scene with flowers and strings of white lights with makeshift cotton clouds hanging in the distance. The rest of the venue was pitch-black save for a projector screen playing images of ballet dancers. Moving through the set, Alex was all heart from his honest vocals and earnest speeches of appreciation, thanking his fans over and over.
Quiet or loud, Alex delivered his audience an unforgettable night.