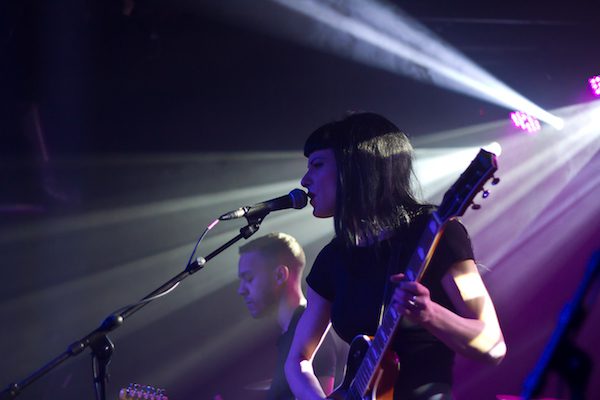 Mt. Joy made its Kansas City debut last night at The Riot Room. The LA/Philadelphia alternative band filled up the Westport venue bar on the beginning of its spring tour. Opening acts included local singer Chloe Jacobson and rocker Olivia Jean.
Concert goers travelled from all over, including a few members of lead singer Matt Quinn's family who trekked from their hometown three hours away. Now, less than two weeks after debuting its self-titled album, Mt. Joy is no stranger to drawing and playing for the masses with a solid setlist consisting of now 15 songs, thanks to the new album. Songs like "Astrovan" and "Silver Lining" mix the setlist with new and old tracks.  
Fresh off playing 10 shows at SXSW in just a few days, it won't take long before the rest of the Spring 2018 tour sells out clubs and theatres all over the United States.  
This band is hungry and excited to see what comes next the tour continues through the end of May. "Mt. Joy" features 13 songs with deep lyrics and meanings. Find it on your favorite streaming service.
**Photos and writeup by Ashleigh Lee