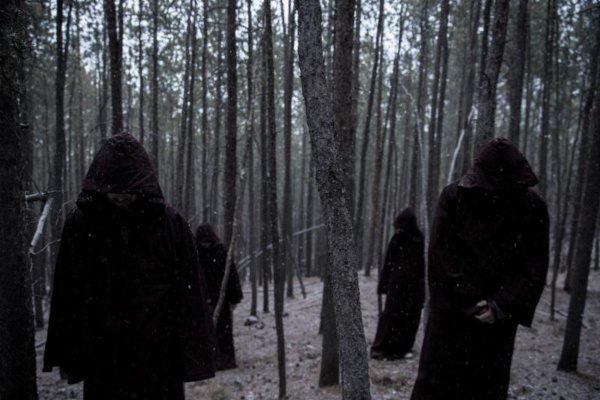 Green Druid
is set to release their album
Ashen Blood
via Earache records on 
March 16th
. When checking out the song "Pale Blood Sky", brace yourself for some serious doom metal that is polished off with a hypnotic psychedelic, "just roll with it" vibe as the track comes to a close at the 9 minute and 25-second mark. (Wait, can you do that in metal?) I mean a lot of progressive metal has songs around the 10-minute mark, so does Opeth, but Green Druid isn't some technically overpowering cram a million different directions in one track kinda band.
Maybe it's the snow and being cooped up, maybe its the video games, or maybe they have found that perfect groove and successfully managed to draw it out. Typically doom or stoner metal just drones over and over until it all seems like a blurry mess. With Green Druid, the music alone surrounds you in the journey of your own mind that is like the imagination, limitless.  While they definitely fit the roster of Earache with classics like Godflesh, Napalm Death, and Carcass, Green Druid is hands down a breed all their own and I'm sure the future will see them noted as pioneering a new frontier for metal.
If you are in the Denver metro area be sure to check them out at their CD Release March 23rd at Hi-Dive and pick up Ashen Blood on Vinyl or CD. If ya can't wait you can pre-order the hard copy via the band's Bandcamp page and you get 1 track now and a digital copy the second it is released March 16th.