On Friday night (3.19) we hung out at the Park The Van Records showcase. Everyone's own unique ambiance added to the intimate nature of each incredible performance. Johnny Aries kicked it off strong with a track and our first parking cone of the night.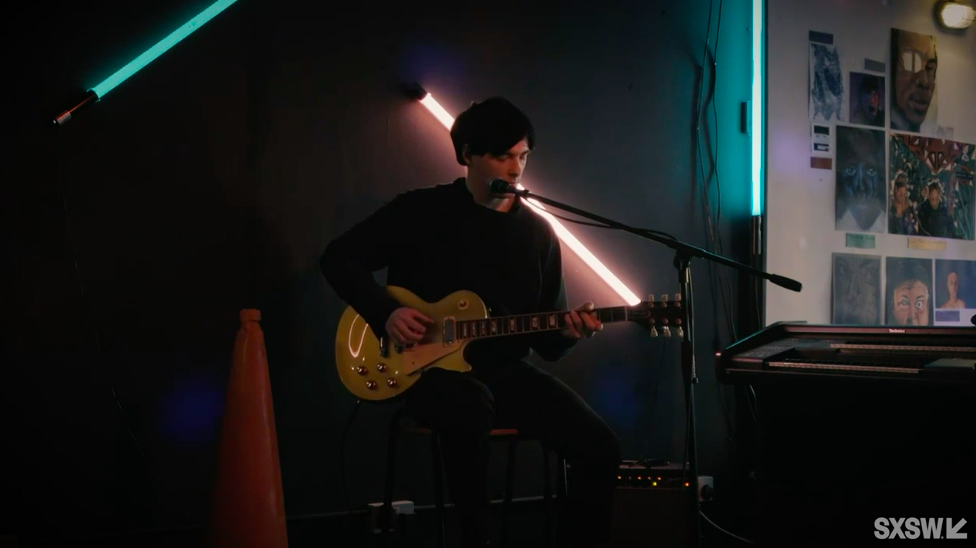 Sacramento's own Best Move followed mellowing the mood out a bit more. Their debut LP is due later this year.
Brighton-based talent Steven Bamidele came third, with a traffic cone in his own recording space. His was our favorite performance of the evening.
Fan favorite Mae Powell followed, adding back in some moody lighting to reflect the Friday night mood.
Neighbor Lady's set came from a very open and beautifully lit space, taking advantage of the most gorgeous natural light. The warm tones enhanced the warmth and energy of the tracks, and we found ourselves grooving during this set.
BOYO brought intrigue to the space, rounding out the evening with Park The Van Records. We are big-time fans of their energy, and looking forward to more from this project.

Latest posts by Meredith Schneider
(see all)