The single "Too Late To Break Your Fall" by John Oates is filled with moments of steady beats, rustic-sounding instruments, and joyous high notes. John Oates sings with a voice that would be perfect to be played at a restaurant where people are looking for a date. His voice is slow and clear at the beginning. The guitar in the background creates a rustic backdrop that feels like a small town in the country. 
Oates' voice becomes high-pitched as he sings, "I guess it is too late to break your fall." His voice then becomes steady and quick in speed as he sings the next line, "You break your fall again." This quick change of tone in his voice produces feelings of intense emotion as he sings in a high voice. Like those in a relationship, or when listening to this type of music as you would at a bar, you can have a moment of feeling suddenly happy. As quickly as you feel happy, you feel your emotions rapidly collecting into what is reality. After all, life can at times be bleak, and happy moments do not last forever. Singing in a high-pitched voice is him expressing that happiness must be savored because feeling happy can be very short-lived. Furthermore, singing at a steady cadence for the majority of the beginning of the song reveals that most of the time, he remains mentally stable while in a restaurant or a bar around other people. 
The instruments playing in this song flow with blues sounds that dance with the trumpets. Oates' song sends the message that there are times when joy is felt continuously. But even during good times, there are moments of sadness or when you need silence to process happiness. 
Tour Dates
July 14 – Boone, NC – The Schaefer Center for the Performing Arts
July 26 – Old Saybrook, CT – The Kate
July 27 – Old Saybrook, CT – The Kate
July 28 – Newport, RI – Newport Folk Festival
August 19 – Rifle, Rifle, CO – Ute Theatre
September 2 – Nashville, TN – Grand Ole Opry
September 6 – Nashville, TN – Country Music Hall of Fame and Museum
September 9 – Hopkinton, MA – Hopkinton Center for The Arts
September 11 – Decatur, GA – Eddie's Attic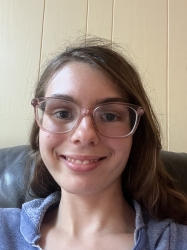 Latest posts by Rachael Weiser
(see all)