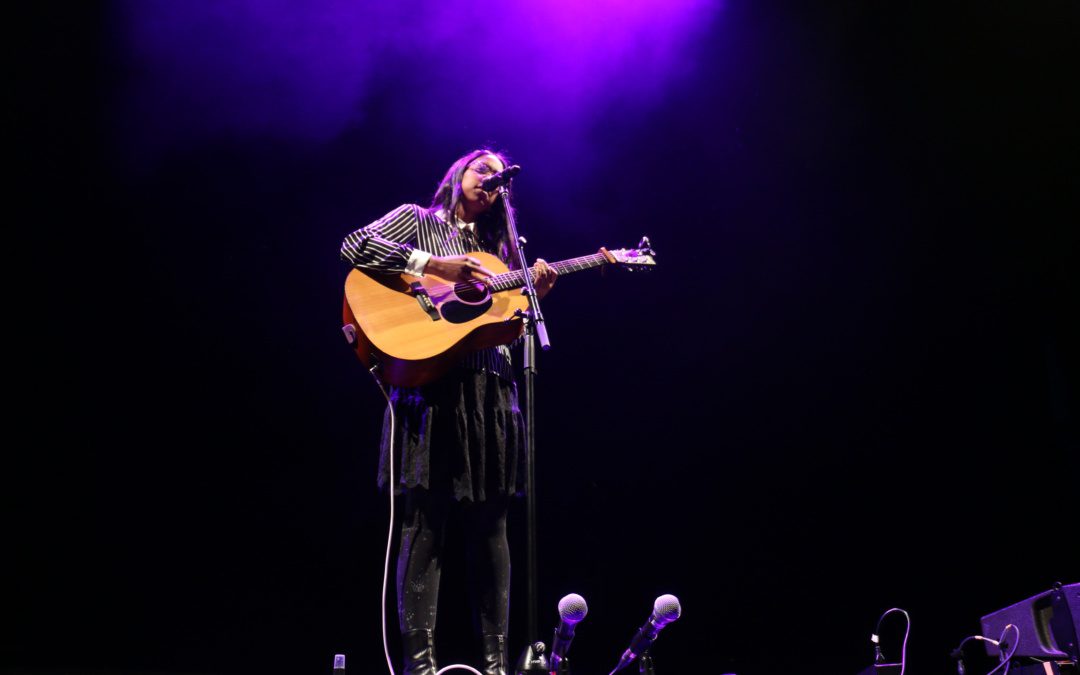 If you have yet to hear of Jensen McRae, then you are in for a treat. You have been missing out on one of the most brilliant new talents to grace the clubs and venues of her home of Southern California. The 25-year-old pop singer-songwriter had the opportunity of a lifetime to open for an international touring sensation. McRae was hand-picked by Dermot Kennedy and his team to be added to Kennedy's regular lineup for their stop in Los Angeles. (A show that normally consists of the Irish crooner and musician Kevin Garrett.) The Youtube Theater was in for quite the treat.
As the first line of lyrics came through McRae's lips, an actual gasp went out across the Theater. The audience was spellbound by her warm vocals and the depth of emotion in her voice. We were particularly big fans of the goth feel of her collared, striped, and moody ensemble. Check out our (unedited) selects below.
Keep up with Jensen McRae here.