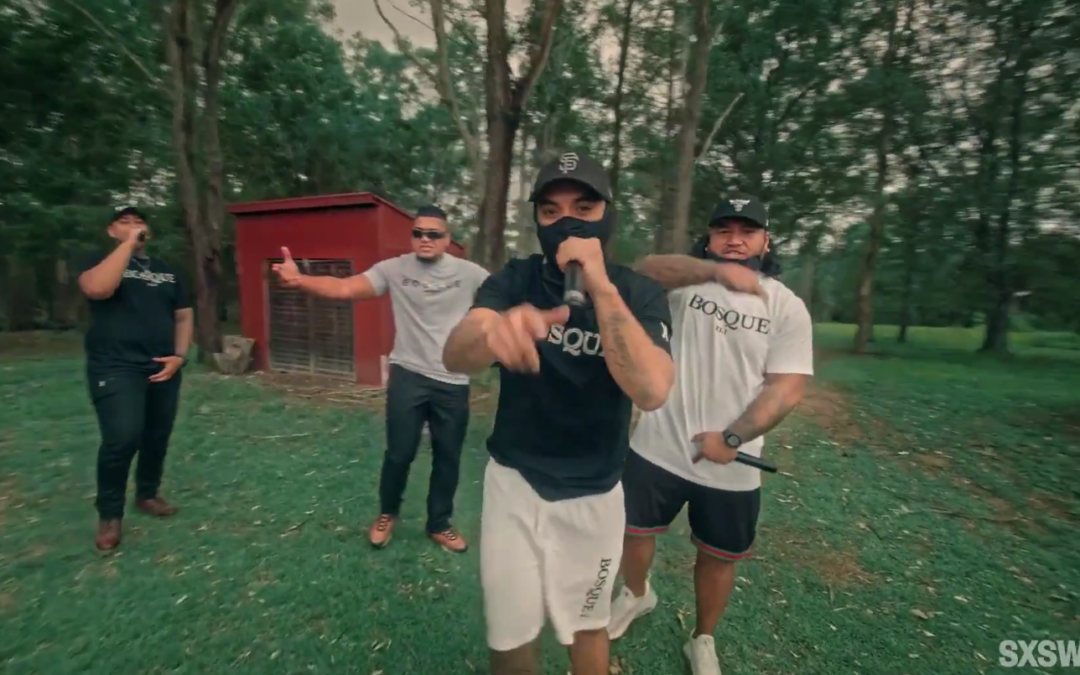 During SXSW 2021, I had the privilege of being able to see musicians that I would not otherwise get a chance to see. One such showcase was the CLOSE UP: A Sounds Australia Showcase. Each of the three nights had six different artists, each performing two songs. As Sounds Australia said in their release, "These performances have never been seen before and all were recorded in the artists' 'backyard' (however they chose to interpret that theme)." Dom Alessio and Glenny G, both of Sounds Australia, hosted from Glenny's actual backyard.
On this third night of music, Dom kicked off the festivities by paying respects to the elders, past, present and future, and any Indigenous people. No Money Enterprise, a hip hop quartet from Logan City, Queensland, played their energetic music in what looked like a park. In a nod to their Polynesian heritage, native dances were incorporated into the set alongside the hip hop rhythms.
Hauskey, from Western Australia, was next on deck playing from a studio. Playing the first song on the piano and the second on guitar, Hauskey displayed a pop flavor and versatility that reminded me of Ed Sheeran. He was followed by Indigo Sparke, an artist from Sydney. She played a stripped down acoustic set. Indigo Sparke has a voice quality that is both sweet and haunting.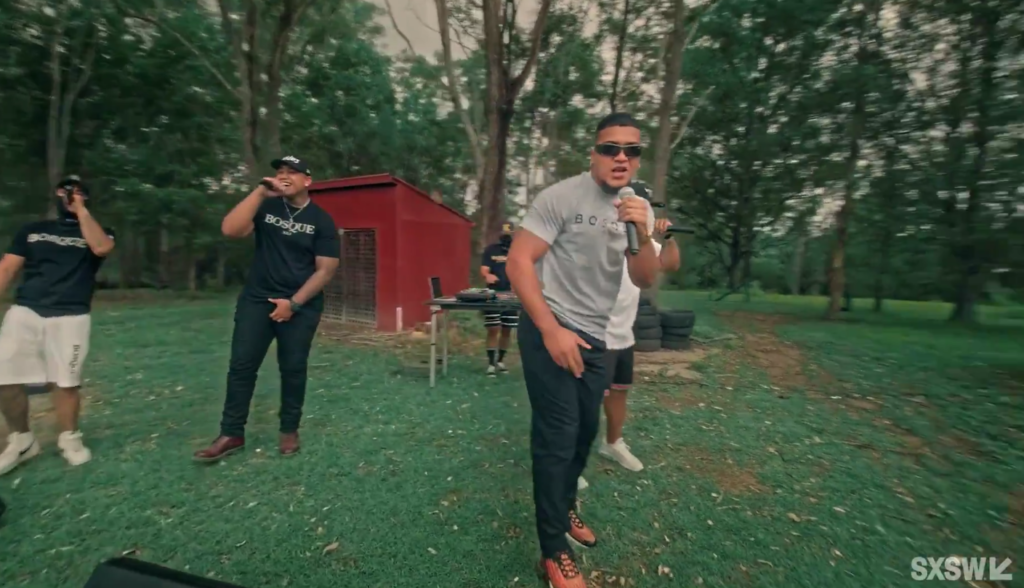 The Merindas played their set outdoors at night and I wanted to be invited to that party! The Melbourne based duo performed dance tunes that mix pop and R&B beats. Like No Money Enterprise earlier in the evening, The Merindas infuse their music with their native Indigenous language and culture.
The next artist was Didirri, who hales from the town of Warrnambool in Australia. He also played an acoustic set, using a piano for the first melancholy love song and a guitar for the second song. Didirri's voice is raw with emotion that perfectly matches his lyrics.
The biggest surprise of the night was the appearance of Jaguar Jonze. They played a live set in front of an audience – people in the comments of the broadcast were as pleasantly surprised as I was. In all honesty, I have no idea how big the crowd was, but the people there were very responsive to Jaguar Jonze' brand of rock music. They had an energy and stage presence that we haven't seen since March, 2020.
I look forward to the new music that artists in this Sounds Australia showcase will be making in the coming months!
photos by meredith schneider