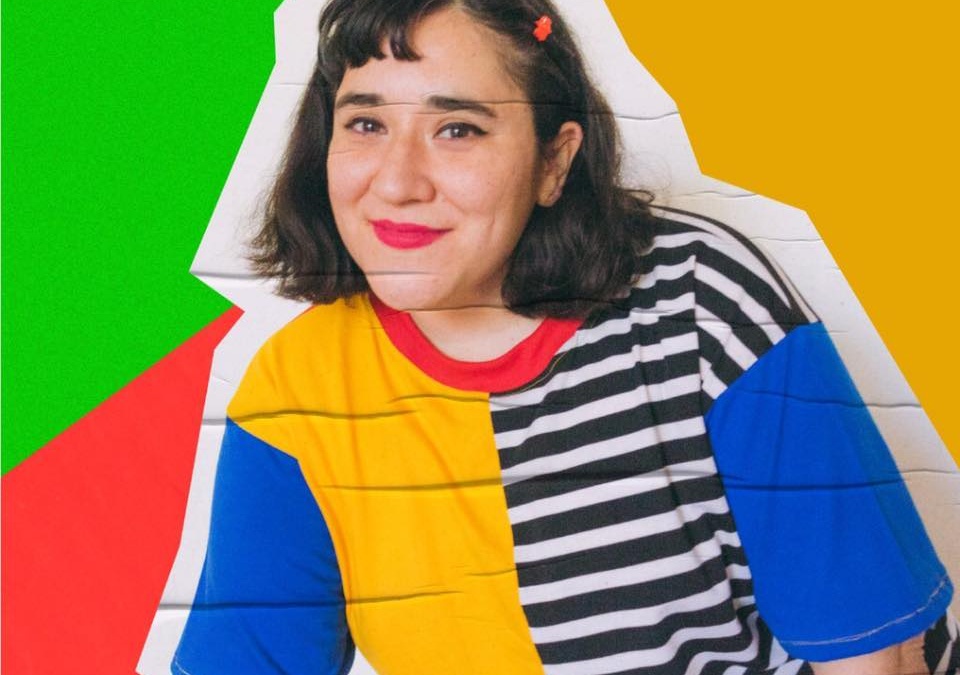 Solo Chilean artist Dadalú has a lot to say and uncover through her new album El mapa de los días. While her tracks dive into themes like women's issues and neoliberalism within Chile, her creative process for making music amplifies the commitment and passion Dadalú has for her craft. Born and raised in Santiago, Daniela Saldías has been making music since she was 15 years old. A member of other musical groups like the female duo, Chica Kingkong and rap collective, Colectivo Etéreo, Daniela shows no boundaries for creativity or curiosity in her repertoire.
The album blends alternative hip hop and indie pop with quirky Casiotone, defying genre definitions and spotlighting the incredible talents of this latinx artist. It opens with a melancholic guitar on "En el campo", a track that speaks about the nature of the Chilean countryside. Singing about her love of the native trees and mixed landscapes, Dadalú also explains the grounding effect of nature, and how the modern social media landscapes people usually trap themselves should never be more important. Track two "Por qué hay que ser sexi?" pairs a groovy beat with a lyrical anthem exploring the music industry's tactics of selling female artist's music through seduction. In "Monopolio" she tells of the money driven ideals of Chile, and how money segregates most independent artists from being successful. This theme is continued in the last track "Aquí", which speaks out for the artists who are on their bedroom floors creating important art that doesn't have the platform it deserves.
The eclectic sound and feel throughout this album is emphasized through Dadalú's creative processes. Her instagram account showcases her new adopted COVID hobby – creating animations that depict mini song ideas to explore for a new record. Imperfect Fifth asked Dadalú to tell us about her process for El mapa de los días. She tells us:
"In 2018 I won a musical residency in Paris called The Gonservatory through musician/pianist/entertainer Chilly Gonzales, and that experience helped me a lot. I discovered other ways of composing through discipline and believing in my initial ideas. Eventually I mixed these learnings with a song a day idea from my boyfriend, musician Oso el Roto. I started composing one song per day with some set rules – no more than three hours to record a whole song, and I must trust and finish my first idea no matter what. I ended up making thirty songs and fell in love with that experience. I fell in love with discipline – it felt so nice and so surprising to discover what was inside of my head. El mapa de los días is a reflection about the calendar. It's a curation of my songwriting exercises, rap and hip hop influences with my friend Martín Pérez Roa who helped record, and some embedded skits within the songs to talk about the lockdown and pandemic feelings".
Fans and new listeners can stream El mapa de los días on Spotify. Check out the music video for "Tú crees que es normal?", made by Juegos Artificiales. The limited edition cassette and digital download is also available for purchase from the LA label Cudighi Records bandcamp page.