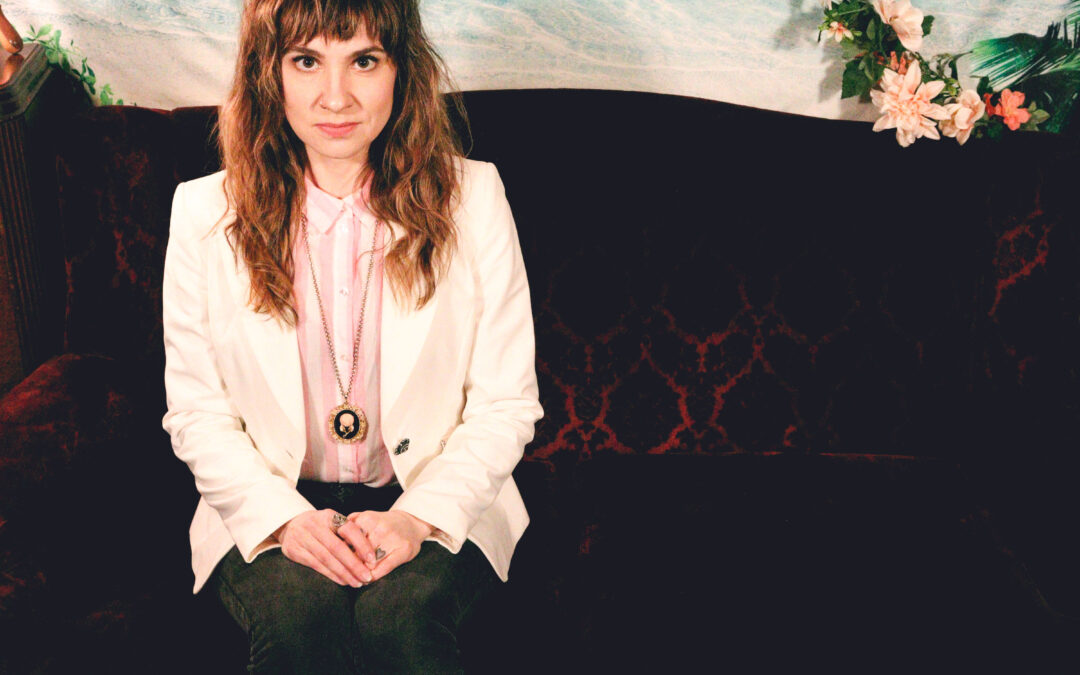 Vonnie Kyle just released her newest music video for her newest single, "Imperfect Parts," and it has such a cinematic edge to it! The feel of the video was almost theatrical, but in the best way. The video itself mixed with the vibe of the song, created this cinematic type of music video, and I really enjoyed that.
The video managed to tell a story really well. From the beginning when she is first looking into the briefcase to the different objects making an appearance throughout different parts of the video, it all flowed really nicely together. "Imperfect Parts" is also very aesthetically pleasing. I really liked the lighting that was used as Kyle was playing the instruments, as well as the scenes that took place in nature. I particularly liked the part where she is walking through the greenery, it looks so beautiful. It was really amazing that she was shown playing the instruments that are featured on this track in the video! It adds something to the music video and even shows a different part of her musical talents.
Of the song, Kyle admits:
I wrote Imperfect Parts when I fell in love with my best friend. The timing was awful, to be honest; my marriage had just failed, Covid had just started hitting the US, and I was still trying to figure out where the hell I was even going to live. I was still punishing myself daily for having married the wrong person and then letting them down. I hadn't processed any of this, yet there I was on the phone with this other person, every single night for hours on end, somehow feeling for once like I actually did deserve some sort of joy. I hadn't felt real joy in years. I had been a shell of a human constantly making compromises to avoid facing a harsh reality, which was that I had been living a life I didn't belong in. 

This song wasn't going to be on the record, originally. I had already written the whole thing and had no plans to add to it. One night though, I was sitting on the floor of my practice space after a long phone call with the person who is now my partner, and this whole song just sort of fell out of my brain. It didn't take long to realize this was going to be the title track. It perfectly summed up all of the challenges that the whole record represents, and that's self-forgiveness, acceptance and moving onward.
So, if you can't get enough of Portland native, Vonnie Kyle, make sure to check her out and keep up with her upcoming releases.
Directed, filmed, and edited by Joshua Rivera (Rollstars Productions)
Produced by Joshua Rivera (Rollstars Productions) and Vonnie Kyle