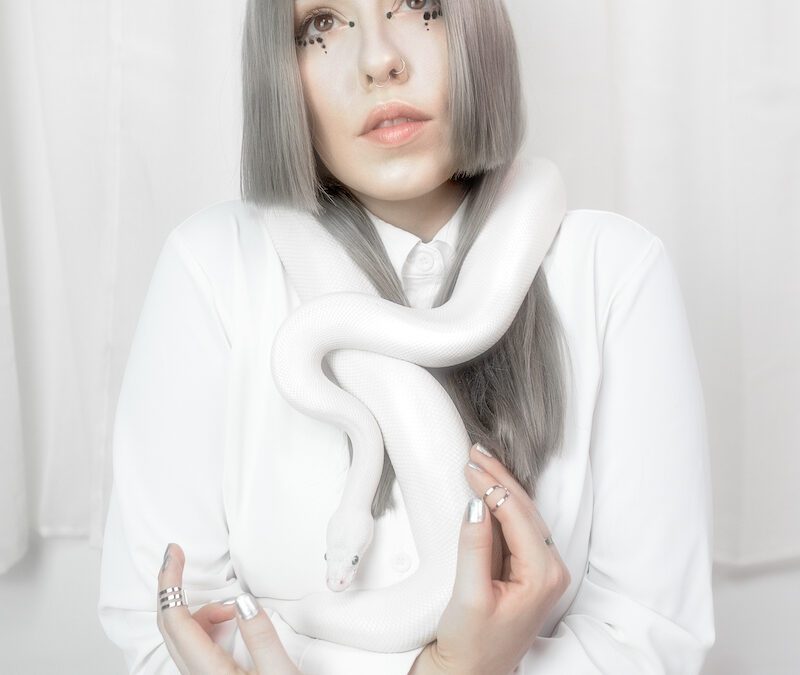 Step into the enchanting realm of Luna Aura, where cosmic melodies and electrifying beats collide. With her ethereal voice and magnetic energy, Luna defies expectations and creates a sound uniquely her own. Brace yourself for a sonic journey like no other, as Luna Aura's latest single, "Candy Colored Daydream," paints vivid musical landscapes that transport you to a world of vibrant imagination. 
In "Candy Colored Daydream," Luna Aura delves into a realm of self-discovery and empowerment, navigating the highs and lows of life's journey. The lyrics "The highs, the lows, the fast, the slow. It's plucking at my feathers, I just wanna let it go" poetically express the emotional turbulence experienced, symbolized by the metaphorical plucking of feathers, as Luna longs to release and find inner peace.
Musically, the song is a masterful fusion of genres, blending elements of pop, electronic, and alternative sounds. Luna's innovative approach to production and arrangement infuses the track with an infectious energy, making it impossible to resist moving to the rhythm.
The song reflects Luna Aura's quest for liberation and confidence in a world that can be overwhelming and filled with challenges. It serves as a call to embrace one's vulnerabilities, allowing for personal growth and the pursuit of authenticity. Through "Candy Colored Daydream," Luna Aura invites listeners to join her in letting go of burdens and embracing the freedom to be true to oneself.
Upcoming Tour Dates:
9/15 – Wallingford, CT @ The Dome at Oakdale
9/16 – Huntington, NY @ The Paramount
9/18 – North Myrtle Beach, SC @ House of Blues
9/19 – Orlando, FL @ House of Blues
9/21 – Huntsville, AL @ Mars Music Hall
9/22 – Louisville, KY @ Louder Than Life Festival
9/24 – Houston, TX @ House of Blues
9/25 – Dallas, TX @ House of Blues
9/27 – Albuquerque, NM @ Marquee Theatre
10/1 – San Diego, CA @ House of Blues
10/3 – Riverside, CA @ Riverside Municipal Auditorium
10/5 – Los Angeles, CA @ The Wiltern
10/8 – Sacramento, CA @ Aftershock Festival