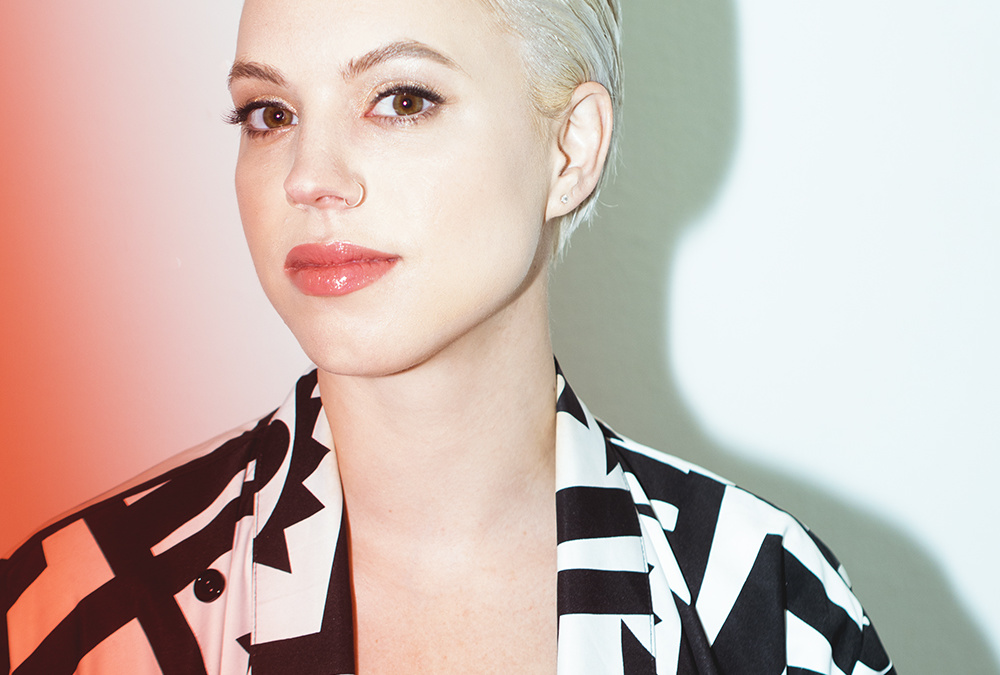 For fans of Hayley Kiyoko, Sia, Carly Rae Jepsen, Dua Lipa, Charli XCX
Punchy, deliberate, and honest: On 6-track EP Uni-Fi, we meet many sides of X. ARI. Never holding back from her truth, X. ARI tells stories of her most confident and vulnerable moments alike over glittery soundscapes full of synth, undulating basslines and pounding club beats. The work covers a handful of essential topics for young people today: mental health, gender and sexuality, and of course, heartache.
Early on in the EP, X. ARI characterizes her "I don't give a f—" attitude that many, many artists have learned to embody over the years as a means of making a name in pop. This declaration, paired with a glicthy chorus peppered with onomatopoeic vocals, blast X. ARI through her own video-game-sounding world on track two titled La La La
ARI is well known as a fierce advocate for mental health, and this EP addresses her daily battles directly; specifically on tracksBreak-Point, Uni-Fi (ft. IRA X.), and Yin Yang (ft. IRA X.)  The first track, Break-Point, is an effective invitation for listeners to dive into an alt-pop experience that could be characterized as an interpretive dancer's dream come true.
Title track Uni-Fi feels wistful and hopeful, both sonically and lyrically. X. ARI explains her feelings of displacement, confessing, "I'm a little bit damaged…I'm together in fragments, a mosaic I'm trapped in"; but the tone of this song is optimistic, especially through the resounding chorus. While IRA X.'s contributions on the EP aren't necessarily overwhelming, they complement X. ARI's vocals nicely; adding dimension and even more synth, as well as highlighting notions of living in a gendered world. She divulges, "I'll tell you a story of a girl and a boy trapped in the same body, just fighting for some space".
The most telling narrative of X. ARI's personal journey with mental health has got to be Yin Yang, also featuring IRA X.  Considering how sensitive and emotional of a topic this must have been for X. ARI to write, one is almost left wishing that the song's dynamic conveyed just a little bit more of those extremes than it does. That said, sometimes the pen is mightier than the- well, synth, and X. ARI scores a 10 for the vulnerability of Yin-Yang's lyrics.
Perhaps one of the most enticing melodies on the EP lie in the token heartbreak track of the work, titled Everywhere. Contrasting the thrust of her alt-pop anthems, X. ARI uses a slightly softer vocal inflection and a floaty, oscillating hook that mates perfectly with the twinkly, echoing backdrop. The track is punctuated by muted, reverberating beats that could be a slowing heartbeat, or an explosion off in the distance. The most expressive song by far, it seems that on Everywhere, X. ARI is experiencing the feeling of both.
You can keep up with X. ARI on Facebook, Twitter, and Instagram below.
www.instagram.com/xariofficial