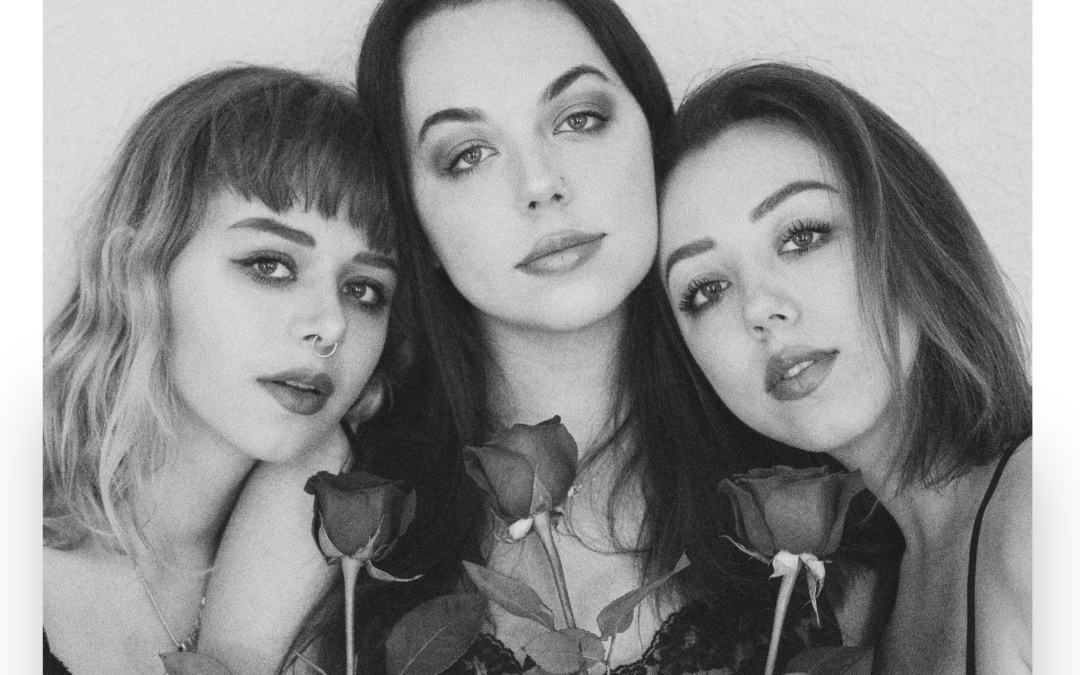 Cinematic synth rock trio Von Grey – comprised of Atlanta-based sisters Kathryn (Cello, Moog bass pedals, Mandolin), Annika (Lead Vocals, Violin, Synth, Banjo), and Fiona (Lead Vocals, Guitar, Violin, Synth, Percussion) – has graced our ears with the release of their brand new EP In Bloom. We're incredibly smitten – and how can you not be with this musicianship? – so we had to get these six tracks in your ears before we signed off for the weekend. Drench your environment in the ethereal, laid back vibes induced by first track "Plans", through the acoustic beauty of "6AM", all the way through the last chords of "Dawn".
If you're traditionally not into family bands, don't let the fact that they're (SUCH TALENTED!) sisters throw you off. Their style, grace, and musicianship truly precede them, and we're going to keep In Bloom on repeat for a while.
Keep up with Von Grey here.