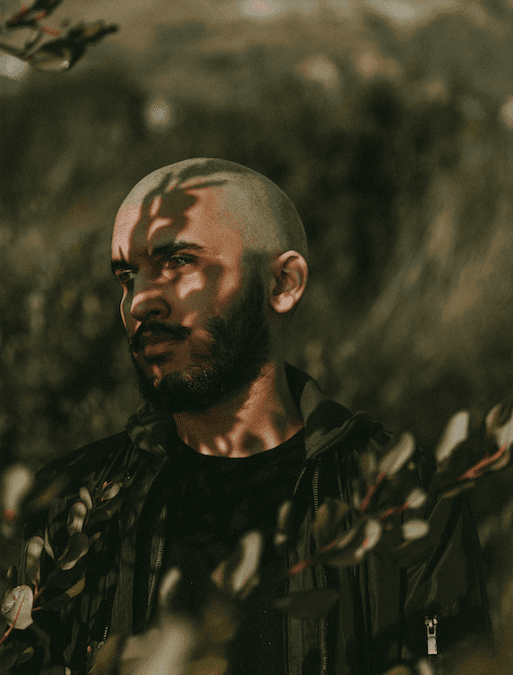 You haven't experienced anything like this. Florida-born, Los Angeles-based No Name Hotel is about to drop his debut EP, Tristan, on May 4. No Name Hotel (the musical pseudonym of Farahd Abdullah Wallizada) has been involved with music his whole life, but Tristan will be his first 'official' release. Featured on Tristan is No Name Hotel's "Blood On Sky", a brooding, searching track that lays down the thematic landscape of the EP. A unique track that is comprised of a two-way internal musical conversation, "Blood On Sky" brings to the surface many thoughts and feelings that we hide away: anxieties, insecurities, self-doubts.
No Name Hotel is releasing the music video for "Blood On Sky", equally stunning and unique, and we've got the exclusive premiere. Spread across three screens, the video takes the viewer on not only an aural journey, but a visual one as well. Featuring both lyrics from the song and interpretative choreography/visuals, "Blood On Sky" is a treat for the senses, no matter how you take it in. 
No Name Hotel is doing something completely new, authentic, and unprecedented. Eyes, ears, and heart – let your senses be engulfed by "Blood On Sky".
Stay connected with No Name Hotel:
Instagram | Twitter | Facebook | Bandcamp