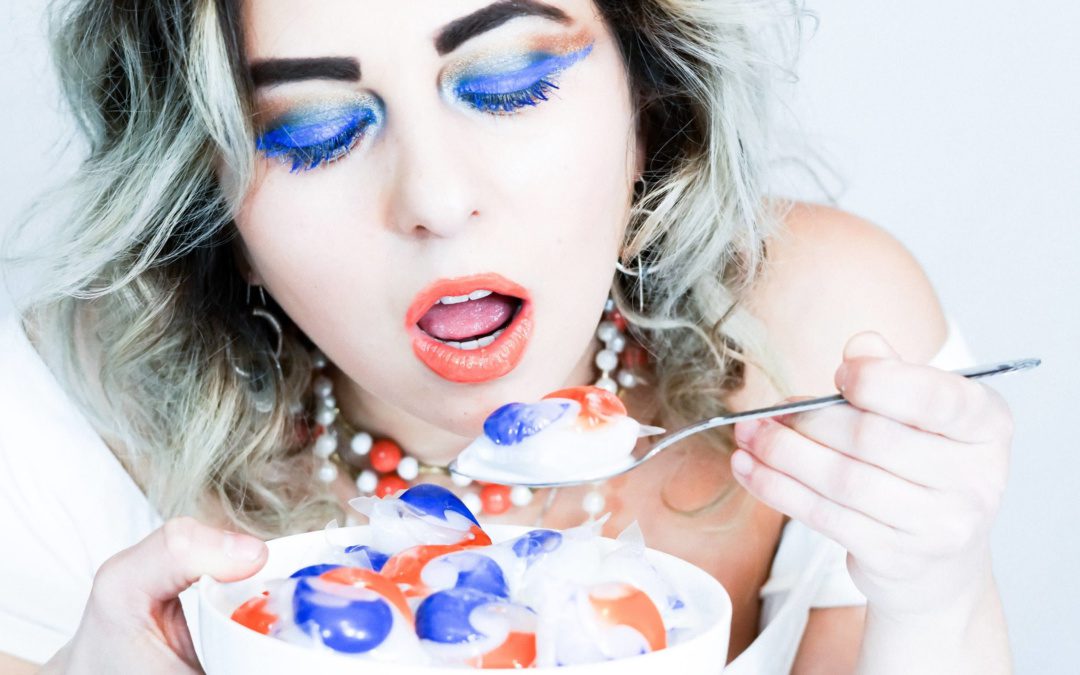 If you're looking for a video unlike anything you've ever seen before, we've got you covered: Tide Pods meet Britney Spears. For Elisabeth Donaldson's directing debut, the multi-talented artist teamed up with indie piano rockers Molly Rocket to create a cover of Britney Spears' legendary hit, "Toxic" while simultaneously creating satire that brings the current state of affairs in America to light. The video utilizes the infamous 2018 Tide Pods trend to show how crazy it is that, while there are much more important things to be worried about, America is focused on tiny balls of laundry detergent.
Exposing cultural decay while creating entertainment can be a tricky thing to pull off, but Donaldson achieves it. Visually, the video sticks to a Tide Pods themed color scheme, outfits, and locale (aka the laundromat). Who wouldn't want to try some of the tasty meals shown in the video: Tide Pod cereal, eggs, pizza, etc?? Props to Donaldson for a directing debut worth noting, and Molly Rocket for a unique and unforgettable performance.
We think Britney would approve.
Keep up with Molly Rocket here: Instagram – Facebook – Twitter