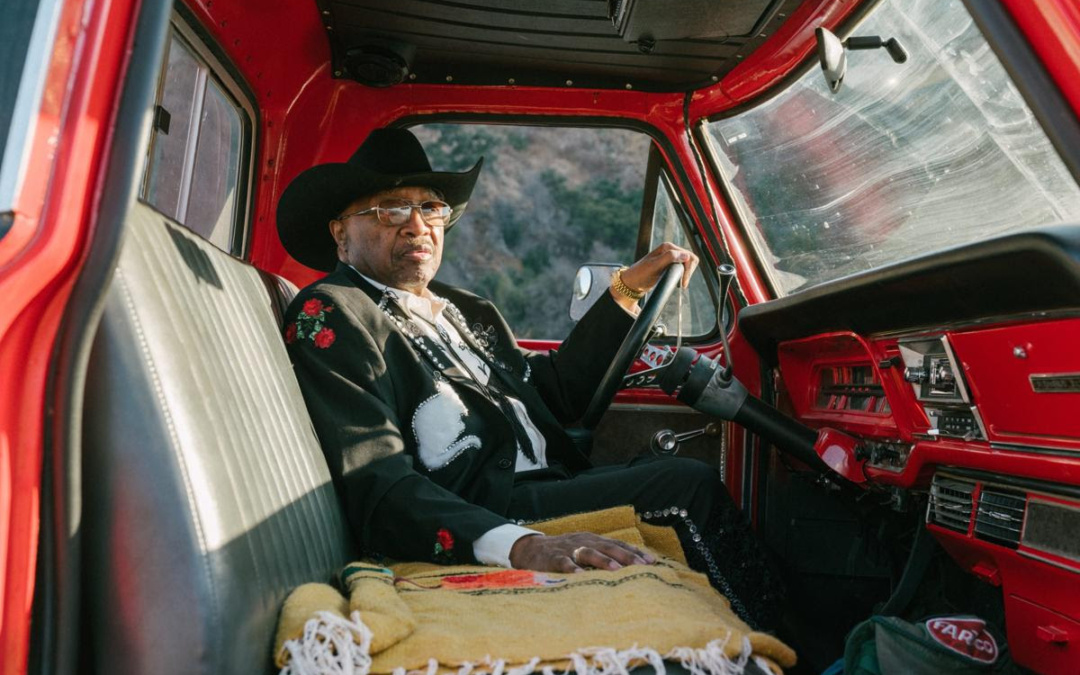 Jerry Williams Jr. has done it all: soul, R&B, country, disco, and, of course, among a myriad of other things, serving as "one of the great cult figures of 20th century American music."
But he's not finished.
Jerry Williams Jr., better known since the '70s as 'Swamp Dogg' (Before you question it, he beat Snoop Dogg to it) is releasing his highly anticipated, (so long as you consider Rolling Stone's most anticipated albums of the year to be a reliable source), star-studded new album on March 6th. The record is produced by Ryan Olson (Poliça) and features the likes of Justin Vernon (Bon Iver) Channy Leaneagh, Chris Bearden and Jenny Lewis (Poliça), and none other than country-folk legend John Prine gracing it's grooves.
Sorry You Couldn't Make It is the follow up to Dogg's critically acclaimed 2018 release, Love, Loss, And Autotune (also produced by Ryan Olson), which was his first LP to debut on 11 Billboard charts and his first chart ink since his immortal 1970 album Total Destruction to Your Mind, which also served as the debut album for William's alter-ego Swamp Dogg. The now 77-year old cult icon has been on stage since he was 6 years old and began his professional singing career back in the '50s before working in A&R for Atlantic in the '60s. While he's worn a lot of different hats over the years, his most enduring persona is the "psychedelic soul superhero" Swamp Dogg, a "musical vigilante upholding truths both personal and political". His biggest hit came in the 70s with (ironically) country song "Don't Take Her (She's All I Got)", co-written with his best friend Gary U.S. Bonds, which hit Top 40 when Freddie North covered it and #2 on the country charts with Johny Paycheck in 1971. This album sees Dogg finally go back to his roots after a literal lifetime in the industry to finally make a record that bears homage to the country music that he was raised on.
Lead single "Sleeping Without You Is A Dragg" (extra points for the clever and very on brand stylization) exists in a sweetly soulful vein. The album opener is a heartfelt introduction to the record, letting listeners get an initial taste of what they're in for, which at first listen seems to be a more reflective and heartfelt version of the cult icon, undoubtedly a result of spending over 60 years fighting to keep up in an ever-changing industry. After a very long journey, Williams is finally getting to make the record that he has longed for, and it just feels right.
In a powerful revisit to his 70s hit, "Don't Take Her"(She's All I Got)" Williams brings new life to an old story through a devastating new take which features a backing band of 14 musicians, including Vernon and Lee. The sheer number of players incorporated into the track increases its intense beauty ten-fold, but Williams himself possesses the most heart-wrenching mix of country and soul in his delivery and is a force to be reckoned with on his own. His aching vocals shift focus from the persona that Williams has created over the years and brings the attention back to the raw and powerful talent that he's always possessed, both in his vocals and his storytelling. It comes early in the album, but it's hard to not point to the track as a climatic moment.
The legendary John Prine appears on not one but two tracks on the record, which is probably smart since according to Dogg, "It's the first time I seen John since the sixties!". Certainly seems that everyone would benefit from getting a couple of legendary collaborations before another 60 years manages to pass us by. Prine features on subtly psychedelic "Memories" and  album closer "Please Let Me Go Round Again". The latter was originally written and demoed by Williams in his 40s but is just now making its way onto a record, which feels just right as a perfect full-circle moment for Williams. The reflective number is a plea for one more chance at life, and knowing Swamp Dogg and his ever-changing identity and roles, it's a chance he'll probably get.
While more tame than much of Swamp Dogg's work, SYCMI is still not your conventional country album. "Family Pain" is a blues number about a family ravaged by a crack addiction. "A Good Song" dives into Williams philosophy on the flexible border between country and R&B. But other songs fall more into the traditional vein of the country genre, calmly delving into lost love, regret, and reflectiveness. "Billy" depicts Williams visiting his late wife's grave and telling her about their son. The duets with Prine delve into aging and regrets as the two old men look back on their lives. "Memories don't leave like people do. That's why in my mind I'm always gonna be with you", Williams croons on "Please Let Me Go Round Again". While SYCMI still possesses Swamp Dogg's trademarks, it's also a new side of Williams' always outgoing alter-ego, one that borders on being- Well, Jerry Williams Jr. again. Perhaps the convergence of the two is just what was needed. Here's to getting that one last chance, Swamp Dogg.
I'm Sorry You Couldn't Make It is out March 6th via Joyful Noise Recording and Pioneers Works Press. Keep up with Swamp Dogg here.