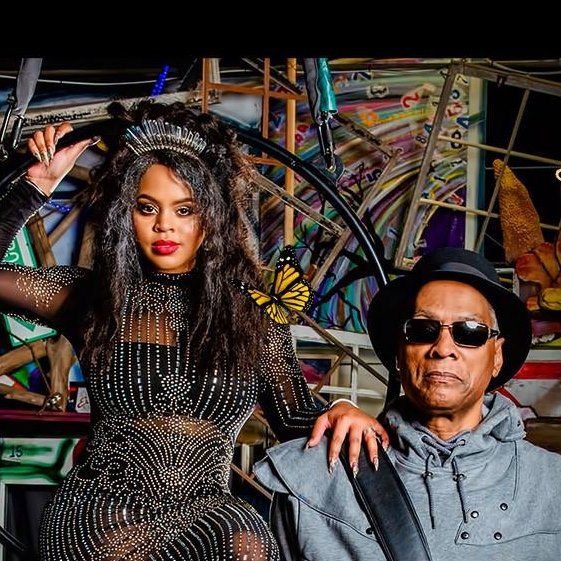 DC-based Soul and R&B project Summer Dennis & Rhymes address some hard truths about the US in their recent single "Ghetto Rona." Rhymes is a composition and performance powerhouse spearheaded by Bill Moore and Summer Dennis. Moore brings with him a deep experience with performance in multiple genres. Together they produce powerful, independent songs interwoven with femininity. Rhymes has appeared on several media outlets, including EARMILK, Soulbounce, Celebmix, Great Day Washington, and Blog Talk Radio. "Ghetto Rona" is the product of the difficult lessons learned about America in the past year. It's a soulful indictment of the country, and aims to redefine the idea of "ghetto." About the underlying theme of the song, Rhymes says "For so long Black and impoverished communities have been referred to 'the ghetto' even though we live in a nation that can't house its taxpayers, can't feed its children, and imposes police brutality on its citizens. How can a society with so little to offer refer to anyone as ghetto? We all know where the ghetto really is now, and it's not race-specific. We can see the truth as clearly as ever."
The song itself begins with the spoken words "And now, this is America," leaving no room to mistake what the track is going to be about. A funky bassline and drum beat and tensile surrounding harmonies provide the foundation for Dennis' sleek vocals. Her soulful voice decorates the melody lines with deft runs that give us a taste of her wide range. However, the lyrics remain the focal point of the song, coming through clear and concise. Halfway through, harmonies join in, lifting Dennis' voice and words up to augment their meaning.
Summer Dennis & Rhymes are a mighty duo who say what they have to say using a mix of rock, R&B, Latin, pop, and reggae music to appeal to a wide demographic. Check out their most recent album Second Summer to hear more of this eclectic pair.