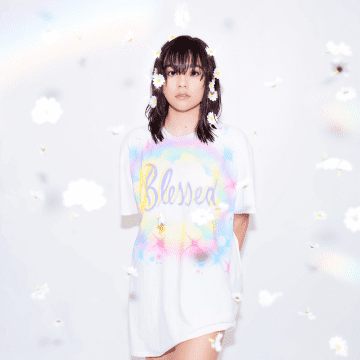 After premiering on Ones to Watch, Sophia Black's latest single, "Blessed" is out, acting as a taster for her up coming EP. Throughout the track, listeners become immediately uplifted by the upbeat and lively nature of Black's bright soundscape. Not only is this single full of energy, but there is so much personal meaning in the lyrics for the artist herself that the emotion in each line is almost tangible. Since her first appearance on stage in 2014, Black has been working to master her individual sound and really hone in on her wide variety of cultural backgrounds that range from Native American to Japanese. Her last EP was released in 2015 and was the home of not one, but several international hits that garnered several million views.
With all of this excitement surrounding the release of "Blessed," Sophia has commented on the origins of this spunky new single. In her own words she stated, "It felt like all I could think of was bad stuff," she recalls, "so when I got into the studio with Naz, I started writing down every positive opposite of what I was thinking… and voila! Blessed!"
Within this track, Black was able to capture this sentiment perfectly with the hip, bring beats and her amazing, dreamy vocal skills. Now that she is back on the radar, fans around the globe will be looking forward to her next EP, Hi Sweetie. 
Keep up with Sophia Black
here
.